You are here
قراءة كتاب That Affair at Elizabeth
تنويه: تعرض هنا نبذة من اول ١٠ صفحات فقط من الكتاب الالكتروني، لقراءة الكتاب كاملا اضغط على الزر "اشتر الآن"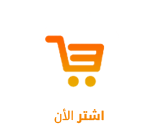 THAT AFFAIR AT ELIZABETH
BY BURTON E. STEVENSON
AUTHOR OF "THE MARATHON MYSTERY," "THE HOLLADAY CASE," ETC.
NEW YORK
HENRY HOLT AND COMPANY
1907
Copyright

, 1907,
BY HENRY HOLT AND COMPANY
Published October, 1907
THE QUINN & BODEN CO. PRESS
RAHWAY, N. J.
---
CONTENTS
CHAPTER I. An Urgent Summons
CHAPTER II. A Bride's Vagary
CHAPTER III. The Lover's Story
CHAPTER IV. A Strange Message
CHAPTER V. Deeper in the Maze
CHAPTER VI. An Astonishing Request
CHAPTER VII. Tangled Threads
CHAPTER VIII. The Path through the Grove
CHAPTER IX. The Old Sorrow
CHAPTER X. The Mysterious Light
CHAPTER XI. An Old Acquaintance
CHAPTER XII. Word from the Fugitive
CHAPTER XIII. Pursuit
CHAPTER XIV. Recalled to the Front
CHAPTER XV. A Battle of Wits
CHAPTER XVI. The Secret of the Cellar
CHAPTER XVII. A Tragedy Unforeseen
CHAPTER XVIII. A New Turn to the Puzzle
CHAPTER XIX. Under Suspicion
CHAPTER XX. An Appeal for Advice
CHAPTER XXI. Cross-Purposes
CHAPTER XXII. Light at Last!
CHAPTER XXIII. The Story
CHAPTER XXIV. The Secret
CHAPTER XXV. The Revelation
CHAPTER XXVI. The Return
CHAPTER XXVII. The Curtain Lifts

BY BURTON E. STEVENSON
BOOKS BY MAY SINCLAIR
BOOKS BY WILLIAM DE MORGAN
OTHER BOOKS

---
THAT AFFAIR AT ELIZABETH
---
CHAPTER I
An Urgent Summons
"That seems to be all right, Lester," said Mr. Royce, and handed the papers back to me. "I'll be mighty glad when we get that off our hands."
So, I knew, would the whole force of the office, for the case had been an unusually irritating one, tangling itself up in the most unexpected ways, until, with petitions and counter-petitions and answers and demurrers and what not, we were all heartily tired of it. I slipped the papers into an envelope and shot them into a pigeon-hole with a sigh of relief.
"I think that'll end it," I said. "I don't see how there can be any further delay."
"No," agreed our junior, "neither do I. Are the papers in the Griffin case ready?"
"Not yet; I doubt if they will be ready before this afternoon."
"Well, they can wait," he said, and glanced at his watch. "I want to catch the
Pages