You are here
قراءة كتاب Beauty: Illustrated Chiefly by an Analysis and Classificatin of Beauty in Woman
تنويه: تعرض هنا نبذة من اول ١٠ صفحات فقط من الكتاب الالكتروني، لقراءة الكتاب كاملا اضغط على الزر "اشتر الآن"
Beauty: Illustrated Chiefly by an Analysis and Classificatin of Beauty in Woman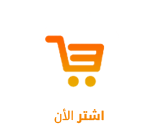 BEAUTY;

ILLUSTRATED CHIEFLY BY AN

ANALYSIS AND CLASSIFICATION

OF

BEAUTY IN WOMAN,
BY ALEXANDER WALKER,
AUTHOR OF "INTERMARRIAGE," "WOMAN," "PHYSIOGNOMY FOUNDED
ON PHYSIOLOGY," "THE NERVOUS SYSTEM," ETC.
EDITED BY AN AMERICAN PHYSICIAN
NEW YORK:
HENRY G. LANGLEY, 8 ASTOR-HOUSE.
1845.
Entered, according to Act of Congress, in the year 1840,
By J. & H. G. LANGLEY,
in the Clerk's Office of the District Court of the Southern District of New
York

STEREOTYPED BY J. S. REDFIELD,
13 Chambers Street, New York
---
DEDICATION.
TO

GEORGE BIRBECK, M.D., F.G.S.,
PRESIDENT OF THE LONDON MECHANICS' INSTITUTION, &c., &c., &c.

A department of science, which in many respects must be regarded as new, cannot so properly be dedicated to any one as to the inventor of the best mode of diffusing scientific knowledge among the most meritorious and most oppressed classes of society.
When the enemies of freedom, in order effectually to blind the victims of their spoliation, imposed a tax upon knowledge, you rendered the acquirement of science easy by the establishment of mechanics' institutions—you gave the first and greatest impulse to that diffusion of knowledge which will render the repetition of such a conspiracy against humanity impossible.
You more than once also wrested a reluctant concession, in behalf of untaxed knowledge, from the men who had evidently succeeded, in some degree, to the spirit, as well as to the office, of the original conspirators, and who unwisely hesitated between the bad interest which is soon felt by all participators in expensive government, and their dread of the new and triumphant power of public opinion, before which they know and feel that they are but as the chaff before the whirlwind.
For these services, accept this respectful dedication, as the expression of a homage, in which I am sure that I am joined by thousands of Britons.
Nor, in writing this, on a subject of which your extensive knowledge enables you so well to judge, am I without a peculiar and personal motive.
I gratefully acknowledge that, in one of the most earnest and strenuous mental efforts I ever made, in my work on "The Nervous System," I owed to your cautions as to logical reasoning and careful induction, an anxiety at least, and a zeal in these respects, which, whatever success may have attended them, could not well be exceeded.
I have endeavored to act conformably with the same cautions in the present work. He must be weak-minded, indeed, who can seek for aught in philosophy but the discovery of truth; and he must be a coward who, believing he has discovered it, has any scruple to announce it.
ALEXANDER WALKER.
April 10, 1836.
---
AMERICAN ADVERTISEMENT.
The present volume completes the series of Mr. Walker's anthropological works. To say that they have met with a favorable reception from the American public, would be but a very inadequate expression of the unprecedented success which has attended their publication. "Intermarriage," the first of the series, passed through six large editions within eighteen months, and "Woman," has met with a sale scarcely less extensive. The numerous calls for the present work, have compelled the publishers to issue it sooner than they had contemplated; and, it is believed, that it will be found not less worthy of attention than the preceding.
All must acknowledge the interesting nature of the subject treated in the present work, as well as its intimate connexion with those which have already passed under discussion. The analysis of beauty on philosophical principles, is attended with numerous difficulties, not the least of which arises from the want of any fixed and acknowledged standard. The term Beauty is, indeed, generally considered as a vague generality, varying according to national, and even individual taste and judgment.
Mr. Walker claims, in his advertisement, numerous points of originality, some of which, on examination, may perhaps prove to have been proposed previously by other writers. Enough, however, will remain to entitle him to the credit of great ingenuity and acuteness. As treated by him, the subject assumes an aspect very different from that exhibited in any other publication. To trace the connexion of beauty with, and its dependance on, anatomical structure and physiological laws—to show how it may be modified by causes within our control—to describe its different forms and modifications, and defects, as indicated by certain physical signs—to analyze its elements, with a view to its influence on individuals and society, in connexion with its perpetration in posterity—all these were novel topics of vast and exciting interest, and well adapted to the genius, taste, and research of our author.
In preparing the present edition, it has been thought expedient to make some verbal alterations, and omit a few paragraphs, to which a refined taste might perhaps object, and to bring together in the Appendix such collateral matter, as might serve to correct, extend, or illustrate the views presented in the text. With these explanations, the work is confidently commended to the popular as well as philosophical reader, as worthy of studious examination.
---
CONTENTS.
Preliminary Essay

Page ix
English Advertisement
1
CHAPTER I.—Importance of the Subject
11
CHAPTER II.—Urgency of the Discussion of this Subject in relation to the Interests of Decency and Morality
21
CHAPTER III.—Cautions to Youth
35
CHAPTER IV.—Nature of Beauty
46
CHAPTER V.—Standard of Taste in Beauty
public@vhost@g@gutenberg@html@files@35409@

[email protected]

#Page_56" class="pginternal"
Pages