You are here
قراءة كتاب The New Guide to Knitting & Crochet
تنويه: تعرض هنا نبذة من اول ١٠ صفحات فقط من الكتاب الالكتروني، لقراءة الكتاب كاملا اضغط على الزر "اشتر الآن"
The New Guide to Knitting & Crochet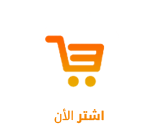 THE


NEW GUIDE


TO


KNITTING & CROCHET.
---
BY
MARIE JANE COOPER.
---
PUBLISHED By J. S. COOPER,
FOREIGN AND BRITISH DEPÔT OF BERLIN PATTERNS,
AND MATERIALS FOR LADIES' FANCY WORKS,

ROYAL MARINE LIBRARY,

MARINE PARADE, HASTINGS:
AND
PARRY, BLENKARN & CO., LONDON.
---
THE NEW GUIDE
TO
KNITTING AND CROCHET,
DEDICATED BY PERMISSION,
TO THE
COUNTESS OF WICKLOW,
Whose kindness to the Authoress, will ever be remembered with grateful feelings of respect,

By her most obedient servant,
MARIE JANE COOPER
---
PREFACE.
---
I venture to publish The New Guide to Knitting and Crochet, believing it will prove both instructive and amusing to those Ladies, whose taste leads them to such pursuits. The Authoress being practically acquainted with these Arts, she warrants them correct, and trusts they will meet with a favourable reception by the Public, and be found a useful appendage to every work-table.
Hastings, January 1847.
---
INDEX.
---
Siberian Cuffs
Leaf Pattern for a Pincushion
Twisted Knitting
Vandyke Border
Open-knitted Lace Cuffs
Prudence Cap
Cardinal Cape
Shell-Pattern Purse
A very beautiful Cap Crown
Head Piece for Cap
Insertion for Cuffs
Feather Pattern
Edgings
Another Edge
Leaf Stitch
Knitted Muff
Long Sleeves for under a Dress
Opera Cap
Shetland Shawl
Star-Pattern Shawl
Shetland Knitted Scarf
Leaf Pattern for an Anti-Macassar
Knitted Fringe
Knitted Bag, with black, garnet, or steel Beads
Directions for a full-sized Quilt
Chair Back Pattern
A broad open Lace
Hour-Glass Pattern Cuffs
A very handsome Mat
Ribbed Mitts
Watch Chains
Directions for a Purse
A Bag to hold Wools
Baby's Shoes
Toilet Cushion
A Stocking
Knitted Fringe
Pages