You are here
قراءة كتاب Home Fires in France
تنويه: تعرض هنا نبذة من اول ١٠ صفحات فقط من الكتاب الالكتروني، لقراءة الكتاب كاملا اضغط على الزر "اشتر الآن"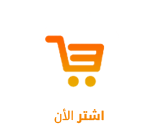 HOME FIRES IN FRANCE
By DOROTHY CANFIELD
Author of "The Bent Twig," "The Squirrel-Cage," "Hillsboro People," etc.
NEW YORK
HENRY HOLT AND COMPANY
1918
Copyright

, 1918,
BY HENRY HOLT AND COMPANY
PRINTED IN THE U. S. A.
THE QUINN & BODEN CO. PRESS
RAHWAY, N. J.
---
DEDICATED
TO
GENERAL PERSHING
---
PUBLISHER'S NOTE
This book is fiction written in France out of a life-long familiarity with the French and two years' intense experience in war work in France. It is a true setting-forth of personalities and experiences, French and American, under the influence of war. It tells what the war has done to the French people at home. In a recent letter, the author said, "What I write is about such very well-known conditions to us that it is hard to remember it may be fresh to you, but it is so far short of the actual conditions that it seems pretty pale, after all."
---
CONTENTS
PUBLISHER'S NOTE
NOTES FROM A FRENCH VILLAGE IN THE WAR ZONE
THE PERMISSIONAIRE
VIGNETTES FROM LIFE AT THE REAR
A FAIR EXCHANGE
THE REFUGEE
A LITTLE KANSAS LEAVEN
EYES FOR THE BLIND
THE FIRST TIME AFTER
HATS
A HONEYMOON ... VIVE L'AMERIQUE!
LA PHARMACIENNE

BY DOROTHY CANFIELD
BY SIMEON STRUNSKY
BY MARGARET WIDDEMER
By ROMAIN ROLLAND

---
HOME FIRES IN FRANCE
---
NOTES FROM A FRENCH VILLAGE IN THE WAR ZONE
Perhaps the first thing which brought our boys to a halt, and a long, long look around them, was the age of the place. Apparently it has—the statement is hardly exaggerated—always been there. As a matter of historical fact it has been there for more than a thousand years. On hearing that, the American boys always gasped. They were used to the conception of the great age of "historical" spots, by which they meant cities in which great events have occurred—Paris, Rome, Stratford-on-Avon, Granada. But that an inconsiderable settlement of a thousand inhabitants, where nothing in particular ever happened beyond the birth, life, and death of its people, should have kept its identity through a thousand years gave them, so they said, "a queer feeling." As they stood in the quiet gray street, looking up and down, and taking in the significance of the fact, one could almost visibly see their minds turning away from the text-book idea of the Past as an unreal, sparsely settled period with violent historical characters in doublet and ruff or chain mail thrusting broadswords into one another or signing treaties which condemned all succeeding college students to a new feat of memory; you could almost see their brilliant, shadowless, New World youth deepened and sobered by a momentary perception of the Past as a very long and startlingly real phenomenon, full, scaringly full of real people, entirely like ourselves, going about the business of getting born, being married and dying, with as little conscious regard as we for historical movements and tendencies. They were never done marveling that the sun should have fallen across Crouy streets at the same angle before Columbus discovered America as to-day; that at the time of the French Revolution just as now, the big boys and sturdy men of Crouy should have left the same fields which now lie golden in the sun and have gone out to repel the invader; that people looked up from drawing water at the same fountain which now sparkles under the sycamore trees and saw Catherine de Medici pass on her way north as now they see the gray American Ambulance rattle by.... "And I bet it was over these same cussed hard-heads!" cried the boy from Ohio, trying vainly to ease his car over the knobby paving-stones.
"No, oh no," answered the town notary reasonably. "The streets of Crouy were paved in comparatively recent times, not earlier than 1620."
"Oh, the Pilgrim Fathers!" cried the boy from Connecticut.
"And nothing ever happened here all that time?" queried the boy from California incredulously.
"Nothing," said the notary, "except a great deal of human life."
"Gee! what a lot o' that!" murmured the thoughtful boy from Virginia, his eyes widening imaginatively.
After the fact that it had been there so long, they were astonished by the fact that it was there at all, existing, as far as they could see, with no visible means of support beyond a casual sawmill or two. "How do all these people earn their living?" they always asked, putting the question in the same breath with the other inevitable one: "Where do the people live who care for all this splendid farming country? We see them working in the fields, these superb wheat-fields, or harvesting the oats, but you can drive your car for mile after mile and never see a human habitation. We thought Europe was a thickly populated place!"
Of course you know the obvious answer. The people who till the fields all live in the villages. If you inhabit such a settlement you hear every morning, very, very early, the slow, heavy tread of the big farm-horses and the rumble of the huge two-wheeled carts
Pages