You are here
قراءة كتاب What I know of farming: a series of brief and plain expositions of practical agriculture as an art based upon science
تنويه: تعرض هنا نبذة من اول ١٠ صفحات فقط من الكتاب الالكتروني، لقراءة الكتاب كاملا اضغط على الزر "اشتر الآن"
What I know of farming: a series of brief and plain expositions of practical agriculture as an art based upon science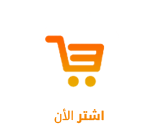 WHAT I KNOW OF FARMING:
A SERIES OF
BRIEF AND PLAIN EXPOSITIONS
OF

PRACTICAL AGRICULTURE


AS AN ART BASED UPON SCIENCE:






By
HORACE GREELEY.
---
"I know
That where the spade is deepest driven,
The best fruits grow."

John G. Whittier.
---
NEW-YORK:
PUBLISHED BY THE TRIBUNE ASSOCIATION.
1871.
Entered, according to Act of Congress, in the year 1870, by
HORACE GREELEY,
at the Office of the Librarian of Congress, at Washington.
TO
THE MAN OF OUR AGE,
WHO SHALL MAKE THE FIRST PLOW PROPELLED BY
STEAM,
OR OTHER MECHANICAL POWER, WHEREBY NOT LESS THAN
TEN ACRES PER DAY
SHALL BE THOROUGHLY PULVERIZED TO A
DEPTH OF TWO FEET,
AT A COST OF NOT MORE THAN TWO DOLLARS PER ACRE,
THIS WORK IS ADMIRINGLY DEDICATED BY
                             THE AUTHOR.
---
CONTENTS BY CHAPTERS.
 
 
PAGE
I.
Will Farming Pay?
13
II.
Good and Bad Husbandry
18
III.
Where to Farm
23
IV.
Preparing to Farm
29
V.
Buying a Farm
34
VI.
Laying off a Farm; Pasturing
39
VII.
Trees; Woodlands; Forests
44
VIII.
Growing Timber; Tree-Planting
49
IX.
Planting and Growing Trees
56
X.
Draining; My Own
62
XI.
Draining Generally
69
XII.
Irrigation; Means and Ends
74
XIII.
Possibilities of Irrigation
79
XIV.
Plowing, Deep or Shallow
85
XV.
Plowing, Good and Bad
91
XVI.
Thorough Tillage
96
XVII.
Commercial Fertilizers—Gypsum.
102
XVIII.
Alkalis—Salt, Ashes, Lime.
107
XIX.
Soils and Fertilizers
112
XX.
Bones, Phosphates, Guano
118
XXI.
Muck—How to Utilize It
124
XXII.
Insects; Birds
129
XXIII.
About Tree-Planting
134
XXIV.
Fruit-Trees—The Apple
139
XXV.
More about
Pages