You are here
قراءة كتاب Life and Death, and Other Legends and Stories
تنويه: تعرض هنا نبذة من اول ١٠ صفحات فقط من الكتاب الالكتروني، لقراءة الكتاب كاملا اضغط على الزر "اشتر الآن"
Life and Death, and Other Legends and Stories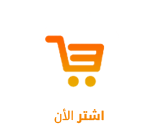 fell on the ship, they drove her down to the bottom, they hurled her up to the clouds, then cast her down again. The weak rigging snapped, and now a quick cry of despair was heard on the deck of that vessel.
"'The Purple' is sinking!"
"The Purple" was really sinking, while the crew, unaccustomed to work and to navigate, knew not how to save her.
But when the first moment of terror had passed, rage boiled up in their hearts, for those mariners still loved that ship of theirs.
All sprang up speedily, some rushed to fire cannon-balls at the winds and foaming water, others seized what each man could find near him and flogged that sea which was drowning "The Purple."
Great was that fight of despair against the elements. But the waves had more strength than the mariners. The guns filled with water and then they were silent. Gigantic whirls seized struggling sailors and swept them out into watery chaos.
The crew decreased every minute, but they struggled on yet. Covered with water, half-blinded, concealed by a mountain of foam, they fought till they dropped in the battle.
Strength left them, but after brief rest they sprang again to the struggle.
At last their hands fell. They felt that death was approaching. Dull despair seized them. Those sailors looked at one another as if demented.
Now those same voices which had warned previously of danger were raised again, and more powerfully, so powerfully this time that the roar of the waves could not drown them.
Those voices said:
"O blind men! How can ye cannonade wind, or flog waves? Mend your vessel! Go to the hold. Work there. The ship 'Purple' is afloat yet."
At these words those mariners, half-dead already, recovered, all rushed to the hold and began then to work in it. And they worked from morning till night in the sweat of their brows and with effort, seeking thus to retrieve their past sloth and their blindness.
---
THE CRANES
IV
THE CRANES
Homesickness (nostalgia) tortures mainly people who for various reasons are utterly unable to return to their own country, but even those for whom return is merely a question of will power feel its attacks sometimes. The cause may be anything: a sunrise or a sunset which calls to mind a dawn or an evening at home, some note of a foreign song in which the rhythm of one's own country is heard, some group of trees which call to mind remotely the native village—anything suffices!
At such moments an immense, irresistible sadness seizes hold on the heart, and immediately a feeling comes to a man that he is, as it were, a leaf torn away from a distant but beloved tree. And in such moments the man is forced to return, or, if he has imagination, he is driven to create.
Once—a good many years back—I was sojourning on the shore of the Pacific Ocean in a place called Anaheim Landing. My society was made up of some sailor fishermen, Norwegians for the greater part, and a German, who gave food to those fishermen and lodged them. Their days were passed on the water; every evening they amused themselves with poker, a game at cards which years ago was common in all the dramshops of America, long before fashionable ladies in Europe began to play it. I was quite alone, and my time passed in wandering with a gun over the open plain or along the shore of the Pacific. I visited the sandbanks which a small river made as with a broad mouth it entered the ocean; I waded in the shallow waters of this river, noted its unknown fishes, its shells, and looked at the great sea-lions which sunned themselves on a number of rocks at the river mouth. Opposite was a small sandy island swarming with mews, pelicans, and albatrosses; a real and populous bird commonwealth, filled with cries and uproar.
At times, when the day was calm, and when amid silence the surface of the water took on a tinge almost violet, changing into gold, I sat in a boat and rowed toward the little island, on which pelicans, unused to the sight of man, looked at me less with fear than astonishment, as if wishing to ask, "What sort of seal is this that we have not seen till to-day?" Frequently I looked from that bank at sunsets which were simply marvellous; they changed the whole horizon into one sea, gleaming with gold, fire, and opal, which, passing into a brilliant purple, faded gradually until the moon shone on the amethyst background of the heavens, and the wonderful semi-tropical night had embraced the earth and the sky. The empty land, the endlessness of the ocean, and the excess of light disposed me somewhat toward mysticism. I became pantheistic, and had the feeling that everything surrounding me formed a certain single great soul which appears as the ocean, the sky, the plain, or diminishes into such small living existences as birds, fish, shells, or broom on the ocean shore. At times I thought also that those sand-hills and empty banks might be inhabited by invisible beings like the ancient Greek fauns, nymphs, or naiads. A man does not believe in such things when he turns to his own reason; but involuntarily he admits that they are possible when he lives only with Nature and in perfect seclusion. Life changes then, as it were, into a drowsiness in which visions are more powerful than thought. As for me, I was conscious only of that boundless calm which surrounded me, and I felt that it was pleasant to be in it. At times I thought of future "letters about my journey"; at times, too, I, as a young man, thought also of "her," the unknown whom I should meet and love some time. In that relaxation of thought, and on that empty, clear ocean shore, amid those uncompleted ideas, undescribed desires, in that half dream, in semi-consciousness, I was happier than ever in life before. But on a certain evening I sat long on the little island and returned to the shore after nightfall. The flowing tide brought me in—I scarcely had need to lift an oar then. In other regions the flow of the tide is tempestuous, but in that land of eternal good weather waves touch the sand shore with gentleness; the ocean does not strike land with an outburst. Such silence surrounded me that a quarter of a mile from the shore line I could have heard the conversation of men. But that shore was unoccupied. I heard only the squeak of the oars on my boat and the low plash of water moved by them.
Just then, from above, certain piercing cries reached me. I raised my head, but on the dark background of the sky I could discern nothing. When the cries were heard a second time, directly above, I recognized in them the voices of cranes.
Evidently a whole flock of cranes was flying somewhere above my head toward the island of Santa Catalina. But I remembered that I had heard cries like those more than once, when as a boy I journeyed from school for vacation—and straightway a mighty homesickness seized hold of me. I returned to the little room which I had hired in the cabin of the German, but could not
Pages