You are here
قراءة كتاب Blacker's Art of Fly Making, &c. Comprising Angling, & Dyeing of Colours, with Engravings of Salmon & Trout Flies
تنويه: تعرض هنا نبذة من اول ١٠ صفحات فقط من الكتاب الالكتروني، لقراءة الكتاب كاملا اضغط على الزر "اشتر الآن"
Blacker's Art of Fly Making, &c. Comprising Angling, & Dyeing of Colours, with Engravings of Salmon & Trout Flies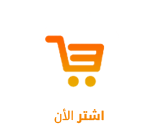 BLACKER'S, ART OF FLY MAKING, &c.,
Transcriber's Notes:
Clicking on any of the plates but the first (FLY FISHING) will provide the reader with a larger version for more detail.
---
---
---
---
PATRONISED BY H.R.H. PRINCE ALBERT.
BLACKER'S, ART OF FLY MAKING, &c.,
COMPRISING ANGLING,
& DYEING OF COLOURS,

WITH ENGRAVINGS
OF SALMON & TROUT FLIES
SHEWING THE PROCESS
OF THE GENTLE CRAFT
AS TAUGHT IN
THE PAGES.

---
WITH DESCRIPTIONS OF
FLIES FOR THE SEASON
OF THE YEAR
AS THEY COME OUT
ON THE WATER.

REWRITTEN & REVISED
BY THE AUTHOR
BLACKER, HIMSELF,
FISHING TACKLE MAKER
OF 54, DEAN ST, SOHO,
LONDON.

1855.

---
CONTENTS.
| | |
| --- | --- |
|   | Page. |
| Preface | v |
| The Art of Fly Making | 1 |
| An Easy Method to make the Trout Fly | 3 |
| An Easy Method of making a Plain Salmon Fly | 8 |
| To make the Trout Fly, in the best and most approved method | 13 |
| To make the Palmer, or Double-Hackle Fly | 20 |
| How to make the Salmon Fly, as shown in the Beautiful Plate of Engravings on Salmon Hooks | 23 |
| Process of making the Gaudy Salmon Fly | 30 |
| To make the Winged Larva | 42 |
| A Catechism of Fly-Making | 46 |
| The Trout Flies for the Season | 55 |
| Flies for March | 57 |
| Flies for April | 60 |
| Flies for May | 64 |
| Flies for June | 69 |
| Flies for July | 72 |
| Flies for August | 76 |
| Fishing Rods and Fly Fishing | 80 |
| Fly Fishing for Salmon | 88 |
| An Account of the Salmon, and its Varieties | 96 |
| The Salmon Fry | 100 |
| A Description of the Fifteen Salmon Flies Engraved in the Plates | 104 |
| Spring Flies | 117 |
| Salmon Rivers | 120 |
| The River Tweed | 121 |
| The River Shannon | 123 |
| The Lakes of Clare | |
Pages