You are here
قراءة كتاب St. Nicholas Vol. XIII, September, 1886, No. 11 An Illustrated Magazine for Young Folks
تنويه: تعرض هنا نبذة من اول ١٠ صفحات فقط من الكتاب الالكتروني، لقراءة الكتاب كاملا اضغط على الزر "اشتر الآن"
St. Nicholas Vol. XIII, September, 1886, No. 11 An Illustrated Magazine for Young Folks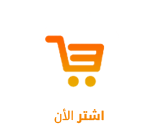 ST. NICHOLAS.
---
Vol. XIII.         SEPTEMBER, 1886.          No. 11.
---
[Copyright, 1886, by
The CENTURY CO.

]


---
STORIES OF ART AND ARTISTS: ENGLISH PAINTERS.
By Clara Erskine Clement.
When Henry VIII. came to the throne of England, he was a magnificent prince. He loved pleasure and pomp and invited many foreign artists to his court. After a time, however, he became indifferent to art, and it is difficult to say whether he lessened or added to the art-treasures of England.
The long reign of Queen Elizabeth—forty-seven years—afforded great opportunity for the encouragement of art. But most of the painters whom she employed were foreigners.
King Charles I. was a true lover of art. Rubens and Vandyck were his principal painters, and Inigo Jones his architect; the choice of such artists proves the excellence of his artistic taste and judgment. He employed many other foreign artists, of whom it need only be said that the English artists profited much by their intercourse with them, as well as by the study of foreign pictures which the King purchased.
In fact, before the time of William Hogarth, portraits had been the only pictures of any importance which were painted by English artists, and no one painter had become very eminent. No native master had originated a manner of painting which he could claim as his own.
Hogarth was born near Ludgate Hill, London, in 1697.
In 1734, he produced some works which immediately made him famous. He had originated a manner of his own; he had neither attempted to illustrate the stories of Greek Mythology, nor to invent allegories, as so many painters had done before him; he simply gave form to the nature that was all about him, and painted just what he could see in London every day. His pictures of this sort came to be almost numberless, and no rank in society, no phase of life, escaped the truthful representation of his brush.
He was a teacher as well as an artist, for his pictures dealt with familiar scenes and subjects and presented the lessons of the follies of his day with more effect upon the mass of the people than any writer could produce with his pen, or any preacher by his sermons.
Hogarth died at his house in Leicester Fields, on October 26, 1764.
His success aroused a strong faith and a new interest in the native art of England, which showed their results in the establishment of the Royal Academy of Arts. A little more than four years after Hogarth's death, this Academy was founded by King George III. The original members of the Academy numbered thirty-four, and among them was
Joshua Reynolds

,

who afterward became its first president.

His father, Samuel Reynolds, was the rector of a grammar school at Plympton, in Devonshire, and in that little hamlet, on July 16, 1723, was born Joshua, the seventh of eleven children.

When Joshua was but a mere child, his father was displeased to find him devoted to drawing; on a sketch which the boy had made, his father wrote: "This is drawn by Joshua in school, out of pure idleness." The child found the "Jesuit's Treatise on Perspective," and studied it with such intelligence that before he was eight years old he made a sketch of the school and its cloister which was so accurate that his astonished father exclaimed, "Now this justifies the author of the 'Perspective' when he says that, by observing the laws laid down in his book, a man may do wonders; for this is wonderful!"

When about twelve years old, Joshua, while in church, made a sketch upon his thumb-nail of the Rev. Thomas Smart. From this sketch, he painted his first picture in oils; his canvas was a piece of an old sail, his colors were common ship-paint, and he did his work in a boathouse on Cremyll Beach.

In 1740, when Joshua was seventeen years old, his father tried to carry out his plan to apprentice him to a druggist, but the boy was greatly opposed to this. He said, "I would prefer to be an apothecary rather than an ordinary painter; but if I could be bound to an eminent master, I should choose that." Fortunately Lord Edgecumbe and other friends advised the boy's father in his favor, and so Joshua was finally sent to London and bound to Thomas Hudson, then the best portrait painter in England. After two years, Hudson suddenly dismissed the youth from his studio, though his agreement was for four years; the master said that Joshua neglected his orders, but others believed Hudson to be jealous of his pupil's success.

Joshua returned to Devonshire and settled at Plymouth, five miles from his home. There he painted about thirty portraits of the principal persons of the neighborhood, at the price of three guineas each. One of these portraits, painted in 1746, was shown to him thirty years later, when he lamented that his progress in all that time had been so little.

At the home of his friend, Lord Edgecumbe, he had formed a friendship with the young Commodore Keppel, who in 1749 was ordered to the Mediterranean. He invited Reynolds to sail with him as his guest, and, the invitation being accepted, the painter did not return to England until the end of 1752. He visited Portugal, Spain, Algiers, Minorca, Italy, and France.

He kept diaries during this journey, which are very interesting and valuable; they contain many sketches of scenes and pictures which he admired, as well as his written opinions of all that he saw. Several of these diaries are in the Lenox Library, in New York; others are in the Soane Museum, London, and in the Museum of Berlin.

Not long after his return to England, Reynolds settled himself in London. He lived in handsome rooms in St. Martin's Lane, and his sister Frances was his housekeeper.

Very soon Reynolds's studio came to be the popular resort of artists, and, through the influence of Lord Edgecumbe, many nobles became his patrons. He painted a full-length portrait of Commodore Keppel, which at once established his reputation. The Commodore was represented as standing on a rocky shore with a stormy sea in the background. This picture was received with enthusiasm, and in his second London year Reynolds had one hundred and twenty sitters, among whom were many notable people. The artist removed to Great Newport street, and charged twelve guineas for a bust, twenty-four guineas for half-length and double that sum for a full-length portrait.

Dr. Johnson and Reynolds met for the first time in 1753, and from that time they were faithful friends. Dr. Johnson delighted not only in Reynolds's success as a painter, but, perceiving his other talents, he insisted on his writing for The Idler, by which means the artist published a series of brilliant articles and made himself a name in literary circles. This kindness was more than repaid, for, after Dr. Johnson became too poor to keep house for himself, he was always welcome to the home and purse of Reynolds.

In 1760, the master again raised his prices for his work, and at about the same time established himself in the house in Leicester Square, in which he passed the remainder of his life. This house was very fine, and, though it exhausted all his savings to fit it up, he spent still more in setting up a gorgeous carriage for his sister, and in other expenses which served to advertise his success to all who observed them.

Reynolds seemed to have reached the height of popularity, when, in 1768, he was elected first President of the Royal Academy, and was knighted by the King. He was
Pages