You are here
قراءة كتاب The International Monthly, Volume 4, No. 3, October, 1851
تنويه: تعرض هنا نبذة من اول ١٠ صفحات فقط من الكتاب الالكتروني، لقراءة الكتاب كاملا اضغط على الزر "اشتر الآن"
The International Monthly, Volume 4, No. 3, October, 1851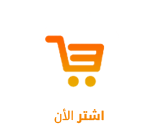 interesting; for an office-seal, which would cost in the latter country, if cut on brass, from 5l. to 7l., costs here from 30s. to 2l. on steel! including a beautifully ornamented base, and polished Bohemian granite, porphyry or agate handle, three inches in length; and such coats of arms as would cost in England, on stone, from 10l. to 20l., can be had here for a third of that sum, and executed in the best style of the art.
Carving in ivory is equally good, and equally moderate. Pipes, also, of that beautiful material erroneously called Meerschaum, and of large dimensions, are carved either with a superb coat of arms or historical subjects, the prices of which vary according to the size of the pipe and number of figures, from 30s. to 2l.!
[4] Their name is Lehmann; residence—Schonfeld, near Kreibitz.
[5] The ruins of similar little chapels are found all over the highlands and isles of Scotland, however remote, with other sacred edifices, in some of which may still be traced the remains of frescoes. In the ruins of larger buildings the frescoes are more apparent: thus, in the abbey church of Pluscardine, near Elgin, the four Evangelists were distinctly visible in 1826, after more than 500 years of ruin and decay.
---
THE SANDWICH ISLANDS TO-DAY.
Pages