You are here
قراءة كتاب The Dragon and the Raven; Or, The Days of King Alfred
تنويه: تعرض هنا نبذة من اول ١٠ صفحات فقط من الكتاب الالكتروني، لقراءة الكتاب كاملا اضغط على الزر "اشتر الآن"
The Dragon and the Raven; Or, The Days of King Alfred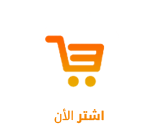 THE DRAGON AND THE RAVEN:
Or The Days of King Alfred
By
G. A. Henty
C O N T E N T S
PREFACE
MY DEAR LADS,
Living in the present days of peace and tranquillity it is difficult to picture the life of our ancestors in the days of King Alfred, when the whole country was for years overrun by hordes of pagan barbarians, who slaughtered, plundered, and destroyed at will. You may gain, perhaps, a fair conception of the state of things if you imagine that at the time of the great mutiny the English population of India approached that of the natives, and that the mutiny was everywhere triumphant. The wholesale massacres and outrages which would in such a case have been inflicted upon the conquered whites could be no worse than those suffered by the Saxons at the hands of the Danes. From this terrible state of subjection and suffering the Saxons were rescued by the prudence, the patience, the valour and wisdom of King Alfred. In all subsequent ages England has produced no single man who united in himself so many great qualities as did this first of great Englishmen. He was learned, wise, brave, prudent, and pious; devoted to his people, clement to his conquered enemies. He was as great in peace as in war; and yet few English boys know more than a faint outline of the events of Alfred's reign—events which have exercised an influence upon the whole future of the English people. School histories pass briefly over them; and the incident of the burned cake is that which is, of all the actions of a great and glorious reign, the most prominent in boys' minds. In this story I have tried to supply the deficiency. Fortunately in the Saxon Chronicles and in the life of King Alfred written by his friend and counsellor Asser, we have a trustworthy account of the events and battles which first laid Wessex prostrate beneath the foot of the Danes, and finally freed England for many years from the invaders. These histories I have faithfully followed. The account of the siege of Paris is taken from a very full and detailed history of that event by the Abbe D'Abbon, who was a witness of the scenes he described.
Yours sincerely,
G. A. HENTY

CHAPTER I: THE FUGITIVES
A low hut built of turf roughly thatched with rushes and standing on the highest spot of some slightly raised ground. It was surrounded by a tangled growth of bushes and low trees, through which a narrow and winding path gave admission to the narrow space on which the hut stood. The ground sloped rapidly. Twenty yards from the house the trees ceased, and a rank vegetation of reeds and rushes took the place of the bushes, and the ground became soft and
Pages