You are here
قراءة كتاب St. Nicholas v. 13 No. 9 July 1886 An Illustrated Magazine for Young Folks
تنويه: تعرض هنا نبذة من اول ١٠ صفحات فقط من الكتاب الالكتروني، لقراءة الكتاب كاملا اضغط على الزر "اشتر الآن"
St. Nicholas v. 13 No. 9 July 1886 An Illustrated Magazine for Young Folks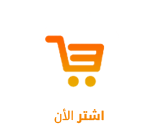 ST. NICHOLAS.
---
---
Vol. XIII.      JULY, 1886.      No. 9.
---
---
[Copyright, 1886, by
The Century Co.

]

 
LA FAYETTE.
By Mrs. Eugenia M. Hodge.
One hundred and nine years ago, in the month of February, 1777, a young French guardsman ran away to sea.
And a most singular running away it was. He did not wish to be a sailor, but he was so anxious to go that he bought a ship to run away in,—for he was a very wealthy young man; and though he was only nineteen, he held a commission as major-general in the armies of a land three thousand miles away—a land he had never seen and the language of which he could not speak. The King of France commanded him to remain at home; his friends and relatives tried to restrain him; and even the representatives, or agents, of the country in defense of which he desired to fight would not encourage his purpose. And when the young man, while dining at the house of the British Ambassador to France, openly avowed his sympathy with a downtrodden people, and his determination to help them gain their freedom, the Ambassador acted quickly. At his request, the rash young enthusiast was arrested by the French Government, and orders were given to seize his ship, which was awaiting him at Bordeaux. But ship and owner both slipped away, and sailing from the port of Pasajes in Spain, the runaway, with eleven chosen companions, was soon on the sea, bound for America, and beyond the reach of both friends and foes.
On April 25, 1777, he landed at the little port of Georgetown, at the mouth of the Great Pee Dee river in South Carolina; and from that day forward the career of Marie Jean Paul Roch Yves Gilbert Motier, Marquis de La Fayette, has held a place in the history of America, and in the interest and affection of the American people.
When he first arrived in the land for which he desired to fight, however, he found but a cool reception. The Congress of the United States was poor, and so many good and brave American officers who had proved their worth were desirous of commissions as major-generals, that the commission promised to this young Frenchman could not easily be put in force so far as an actual command and a salary were concerned.
But the young general had come across the sea for a purpose, and money and position were not parts of that purpose. He expressed his desire to serve in the American army upon two very singular conditions, namely: that he should receive no pay, and that he should act as a volunteer. The Congress was so impressed with the enthusiasm and self-sacrifice of the young Frenchman that, on July 31, 1777, it passed a resolution directing that "his services be accepted and that, in consideration of his zeal, illustrious family and connections, he have the rank and commission of a Major-General of the United States."
General Washington was greatly attracted by the energy and earnestness of the young nobleman. He took him into what was called his "military family," assigned him to special and honorable duty; and when the young volunteer was wounded at the battle of Brandywine, the Commander-in-Chief praised his "bravery and military ardor" so highly that the Congress gave La Fayette the command of a division. Thus, before he was twenty, he was actually a general, and already, as one historian says, he had "justified the boyish rashness which his friends deplored and his sovereign resented, and had acquired a place in history."
Notwithstanding General Washington's assertion to Congress that La Fayette had made "great proficiency in our language," the young marquis's pronunciation of English was far from perfect. French, Spanish, and Italian were all familiar to him, but his English was not readily understood by the men he was called upon to command. It was therefore necessary to find as his aid-de-camp one who could quickly interpret the orders of his commanding officer.
Such an aid was at last found in the person of a certain young Connecticut adjutant on the regimental staff of dashing Brigadier-General Wayne,—"Mad Anthony" Wayne, the hero of Stony Point.
This young adjutant was of almost the same age as Lafayette; he had received, what was rare enough in those old days, an excellent college education, and he was said to be the only man in the American army who could speak French and English equally well.
These young men, General La Fayette and his aid, grew very fond of each other during an intimate acquaintance of nearly seven years. The French marquis, with that overflow of spirits and outward demonstration so noticeable in most Frenchmen, freely showed his affection for the more reserved American—often throwing his arms around his neck, kissing him upon the cheek and calling him "My brave, my good, my virtuous, my adopted brother!"
After the battle of Monmouth, which occurred on June 28, 1778, and in which La Fayette's command was engaged against the British forces, who were routed, the marquis was enthusiastic in praise of the gallant conduct of his friend and aid. Not content with this, he sent to him some years after, when the aid-de-camp, then a colonel in rank, was elected to political honors, the following acrostic, as a souvenir, expressive of the esteem and remembrance of his former commander. The initial letters of each line of the poem will spell out for you the name of this soldier friend of La Fayette. And here is an exact copy of the acrostic and of the postscript that accompanied it:
Sage of the East! where wisdom rears her head,
Augustus, taught in virtue's path to tread,
'Mid thousands of his race, elected stands
Unanimous to legislative bands;
Endowed with every art to frame just laws,
Learns to hate vice, to virtue gives applause.

Augustus, oh, thy name that's ever dear
Unrivaled stands to crown each passing year!
Great are the virtues that exalt thy mind.
Unenvied merit marks thy worth refined.
Sincerely rigid for your country's right,
To save her Liberty you deigned to fight;
Undaunted courage graced your manly brow,
Secured such honors as the gods endow.—

Bright is the page; the record of thy days
Attracts my muse thus to rehearse thy praise.
Rejoice then, patriots, statesmen, all rejoice!
Kindle his praises with one general voice!
Emblazon out his deeds, his virtues prize,
Reiterate his praises to the skies!

M. D. La Fayette.
P. S.—The Colonel will readily apologize for the inaccuracies of an unskillful muse, and be convinced the high estimation of his amiable character could alone actuate the author of the foregoing.
M. D. La Fayette.
So the name of the young
Pages