You are here
قراءة كتاب On Our Selection
تنويه: تعرض هنا نبذة من اول ١٠ صفحات فقط من الكتاب الالكتروني، لقراءة الكتاب كاملا اضغط على الزر "اشتر الآن"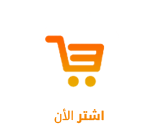 On Our Selection
Steele Rudd (Arthur Hoey Davis)
PIONEERS OF AUSTRALIA!
To You "Who Gave Our Country Birth;"
to the memory of You
whose names, whose giant enterprise, whose deeds of
fortitude and daring
were never engraved on tablet or tombstone;
to You who strove through the silences of the Bush-lands
and made them ours;
to You who delved and toiled in loneliness through
the years that have faded away;
to You who have no place in the history of our Country
so far as it is yet written;
to You who have done MOST for this Land;
to You for whom few, in the march of settlement, in the turmoil
of busy city life, now appear to care;
and to you particularly,
GOOD OLD DAD,
This Book is most affectionately dedicated.

"STEELE RUDD."
CONTENTS.
On Our Selection.
Chapter I.
Pages