You are here
قراءة كتاب A Book About the Theater
تنويه: تعرض هنا نبذة من اول ١٠ صفحات فقط من الكتاب الالكتروني، لقراءة الكتاب كاملا اضغط على الزر "اشتر الآن"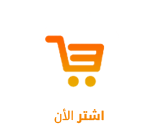 Books by Brander Matthews
Biographies
Shakspere as a Playwright
Molière, His Life and His Works
---
Essays and Criticisms
French Dramatists of the 19th Century
Pen and Ink, Essays on subjects of more or less importance
Aspects of Fiction, and other Essays
The Historical Novel, and other Essays
Parts of Speech, Essays on English
The Development of the Drama
Inquiries and Opinions
The American of the Future, and other Essays
Gateways to Literature, and other Essays
On Acting
A Book About the Theater
---
A BOOK
ABOUT THE THEATER
---
---
A BOOK
ABOUT THE THEATER
BY
BRANDER MATTHEWS
PROFESSOR OF DRAMATIC LITERATURE IN COLUMBIA UNIVERSITY; MEMBER
OF THE AMERICAN ACADEMY OF ARTS AND LETTERS
NEW YORK
CHARLES SCRIBNER'S SONS
1916
---
Copyright, 1916, by
CHARLES SCRIBNER'S SONS
---
Published October, 1916
---
TO AUGUSTUS THOMAS
My Dear Augustus:
Let me begin by confessing my regret that I cannot overhear your first remark when you receive this sheaf of essays, many of which are devoted to the subordinate subdivisions of the art of the stage. As it is, I can only imagine your surprise at discovering that this book, which contains papers dealing with certain aspects of the theater rarely considered to be worthy of criticism, is signed by the occupant of the earliest chair to be established in any American university specifically for the study of dramatic literature. I fancy I can hear the expression of your wonder that a sexagenarian professor should turn aside from his austere analysis of the genius of Sophocles and of Shakspere, of Molière and of Ibsen, to discuss the minor arts of the dancer and the acrobat, to chatter about the conjurer and the negro minstrel, to consider the principles of pantomime and the development of scene-painting. But I am emboldened to hope that your surprise will be only momentary, and that you will be moved to acknowledge that perhaps there may be some advantage to be derived from these deviations into the by-paths of stage history.
You are rather multifarious yourself; "like Cerberus, you are three gentlemen at once"; you have been a reporter, you have published a novel, you have painted pictures, you have delivered addresses—and you write plays, too. I think that you, at least, will readily understand how a student of the stage may like to stray now and again from the main road and to ramble away from the lofty temple of dramatic art to loiter for a little while in one or another of its lesser chapels. And you, again, will appreciate my conviction that these loiterings and these strollings may be as profitable as that casual browsing about in a library which is likely to enrich our memories with not a little interesting information that we might never have captured had we adhered to a rigorous and rigid course of study. You will see what I mean when I declare my belief that I have come back from these wanderings with an increased understanding of the theory of the theater, and with an enlarged acquaintance with its manifold manifestations.
Perhaps I ought to explain, furthermore, that these excursions into the purlieus of the playhouse began long, long ago. I gave a Punch and Judy show before I was sixteen; I performed experiments in magic, I blacked up as Tambo, I whitened myself as Clown, I played the low-comedy part in a farce, and I attempted the flying trapeze before I was twenty; and I was not encouraged by the result of these early experiences to repeat any of the experiments after I came of age. I think it was as a spinner of hats and as the underman of a "brothers' act" that I came nearest to success; at least I infer this from the fact—may I mention it without seeming to boast?—that with my partners in this brothers' act, I was asked if I would care to accept an engagement with a circus for the summer. As to the merits of the other efforts I need say nothing now; the rest is silence. When the cynic declared that the critics were those who had failed in literature and art, he overstated his case, as is the custom of cynics. But it is an indisputable advantage for any critic to have adventured himself in the practise of the art to the discussion of which he is to devote himself; he may have failed, or at least he may not have succeeded as he could wish; but he ought to have gained a firmer grasp on the principles of the art than he would have had if he had never risked himself in the vain effort.
With this brief word of personal explanation I step down from the platform of the preface to let these various essays speak for themselves. If they have any message of any value, I feel assured in advance that your friendly ear will be the first to interpret it. And I remain,
Ever yours,
Brander Matthews
Columbia University,
in the City of New York.
---
CONTENTS
PAGE
Pages