You are here
قراءة كتاب Spiritualism and the New Psychology An Explanation of Spiritualist Phenomena and Beliefs in Terms of Modern Knowledge
تنويه: تعرض هنا نبذة من اول ١٠ صفحات فقط من الكتاب الالكتروني، لقراءة الكتاب كاملا اضغط على الزر "اشتر الآن"
Spiritualism and the New Psychology An Explanation of Spiritualist Phenomena and Beliefs in Terms of Modern Knowledge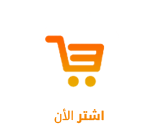 SPIRITUALISM AND THE
NEW PSYCHOLOGY
AN EXPLANATION OF SPIRITUALIST
PHENOMENA AND BELIEFS
IN TERMS OF MODERN
KNOWLEDGE
BY MILLAIS CULPIN
WITH AN INTRODUCTION
BY
PROFESSOR LEONARD HILL
LONDON
EDWARD ARNOLD
1920
[All rights reserved]
---
PREFACE
My object in writing this book is to present an explanation of so-called occult phenomena concerning which credulity is still as busy as in the days of witchcraft. The producers of these phenomena have been exposed efficiently and often, but their supporters are as active as ever, and show a simple faith which is more convincing than any argument. Moreover, the producers themselves—mediums, clairvoyants, water-diviners, seers, or whatever they may be—are sometimes of such apparent honesty and simplicity that disbelief seems almost a sacrilege; therefore part of my aim is to show how a man believing firmly in his own honesty may yet practise elaborate trickery and deceit.
As the book is intended for readers presumably unacquainted with the trend of modern psychology, it is necessary to point out how much of the opinions set forth are accepted by workers at the subject.
The theory of dissociation has, as far as I know, no opponents. It was applied by Pierre Janet to hysteria and water-divining, thought-reading, etc., all of which he regarded as psychologically identical.[1]
The theory of the unconscious, which we owe to Freud, of Vienna, is still strongly opposed, and the influence, or even the existence, of repressions is disputed by those who have not looked for them, undoubted cases of loss of memory being regarded as something of quite different nature. A growing number of workers, however, both here and in America, appreciate the importance of these contributions to psychology.
The possible development of the hysteric from the malingerer by the repression of the knowledge of deceit is an idea of my own, which is not accepted by any one of importance.
These explanations are necessary in fairness to the reader, but I regard appeals to authority on matters of opinion as pernicious, and try to present my opinions in such a way as to allow them to be judged on their merits.
Nevertheless, since I take for granted that supernatural phenomena are not what their producers would have us believe, and at the same time make no general attempt to prove their human origin, I must refer the reader to books on the subject, viz., Studies in Psychical Research, by the late Frank Podmore, which treats the spiritualists sympathetically and weakens occasionally in its unbelief; Spiritualism and Sir Oliver Lodge, by Dr. Charles Mercier, which is a direct and vigorous attack upon them; and The Question, by Edward Clodd, a book dealing with the subject historically from primitive man to 'Feda'. Stuart Cumberland, in Spiritualism—the Inside Truth, records some of the results of his vain search for spiritist phenomena that will bear investigation; and in The Road to Endor the authors relate the story of a deliberate fraud that was accepted by their friends as a genuine manifestation.
M. C.
---
CONTENTS
---
INTRODUCTION
By

PROFESSOR LEONARD HILL, F.R.S.

The body of man is made up of an infinite number of cells—minute masses of living substance—grouped into organs subserving particular functions, and held together by skeletal structures, bones
Pages