You are here
قراءة كتاب Pioneers of France in the New World
تنويه: تعرض هنا نبذة من اول ١٠ صفحات فقط من الكتاب الالكتروني، لقراءة الكتاب كاملا اضغط على الزر "اشتر الآن"
Pioneers of France in the New World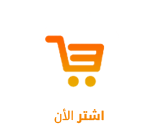 PIONEERS OF FRANCE

IN THE NEW WORLD
By Francis Parkman
---
---
INTRODUCTION.
The springs of American civilization, unlike those of the elder world, lie revealed in the clear light of History. In appearance they are feeble; in reality, copious and full of force. Acting at the sources of life, instruments otherwise weak become mighty for good and evil, and men, lost elsewhere in the crowd, stand forth as agents of Destiny. In their toils, their sufferings, their conflicts, momentous questions were at stake, and issues vital to the future world,—the prevalence of races, the triumph of principles, health or disease, a blessing or a curse. On the obscure strife where men died by tens or by scores hung questions of as deep import for posterity as on those mighty contests of national adolescence where carnage is reckoned by thousands.
The subject to which the proposed series will be devoted is that of "France in the New World,"—the attempt of Feudalism, Monarchy, and Rome to master a continent where, at this hour, half a million of bayonets are vindicating the ascendency of a regulated freedom;—Feudalism still strong in life, though enveloped and overborne by new-born Centralization; Monarchy in the flush of triumphant power; Rome, nerved by disaster, springing with renewed vitality from ashes and corruption, and ranging the earth to reconquer abroad what she had lost at home. These banded powers, pushing into the wilderness their indomitable soldiers and devoted priests, unveiled the secrets of the barbarous continent, pierced the forests, traced and mapped out the streams, planted their emblems, built their forts, and claimed all as their own. New France was all head. Under king, noble, and Jesuit, the lank, lean body would not thrive. Even commerce
Pages