You are here
قراءة كتاب The Deluge: An Historical Novel of Poland, Sweden, and Russia. Vol. 2 (of 2)
تنويه: تعرض هنا نبذة من اول ١٠ صفحات فقط من الكتاب الالكتروني، لقراءة الكتاب كاملا اضغط على الزر "اشتر الآن"
The Deluge: An Historical Novel of Poland, Sweden, and Russia. Vol. 2 (of 2)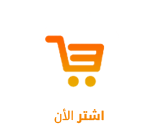 voice in which there was not the least hesitation or doubt, spoke as if with the vision of a prophet,—
"Your statement that Yan Kazimir has abandoned us, has abdicated and transferred his rights to Karl Gustav, is a calumny. Hope has entered the heart of our banished king, and never has he toiled more zealously than he is toiling at this moment to secure the salvation of the country, to secure his throne, and bring us aid in oppression."
The mask fell in an instant from the face of the traitor; malignity and deceit were reflected in it as clearly as if dragons had crept out at once from the dens of his soul, in which till that moment they had held themselves hidden.
"Whence this intelligence, whence this certainty?" inquired he.
"Whence?" answered the prior, pointing to a great crucifix hanging on the wall. "Go! place your finger on the pierced feet of Christ, and repeat what you have told us."
The traitor began to bend as if under the crushing of an iron hand, and a new dragon, terror, crawled forth to his face.
Kordetski, the prior, stood lordly, terrible as Moses; rays seemed to shoot from his temples.
"Go, repeat!" said he, without lowering his hand, in a voice so powerful that the shaken arches of the council chamber trembled and echoed as if in fear,—"Go, repeat!"
A moment of silence followed; at last the stifled voice of the visitor was heard,—
"I wash my hands—"
"Like Pilate!" finished Kordetski.
The traitor rose and walked out of the room. He hurried through the yard of the cloister, and when he found himself outside the gate, he began to run, almost as if something were hunting him from the cloister to the Swedes.
Zamoyski went to Charnyetski and Kmita, who had not been in the hall, to tell them what had happened.
"Did that envoy bring any good?" asked Charnyetski; "he had an honest face."
"God guard us from such honest men!" answered Zamoyski; "he brought doubt and temptation."
"What did he say?" asked Kmita, raising a little the lighted match which he was holding in his hand.
"He spoke like a hired traitor."
"That is why he hastens so now, I suppose," said Charnyetski. "See! he is running with almost full speed to the Swedish camp. Oh, I would send a ball after him!"
"A good thing!" said Kmita, and he put the match to the cannon.
The thunder of the gun was heard before Zamoyski and Charnyetski could see what had happened. Zamoyski caught his head.
"In God's name!" cried he, "what have you done?—he was an envoy."
"I have done ill!" answered Kmita; "for I missed. He is on his feet again and hastens farther. Oh! why did it go over him?" Here he turned to Zamoyski. "Though I had hit him in the loins, they could not have proved that we fired at him purposely, and God knows I could not hold the match in my fingers; it came down of itself. Never should I have fired at an envoy who was a Swede, but at sight of Polish traitors my entrails revolt."
"Oh, curb yourself; for there would be trouble, and they would be ready to injure our envoys."
But Charnyetski was content in his soul; for Kmita heard him mutter, "At least that traitor will be sure not to come on an embassy again."
This did not escape the ear of Zamoyski, for he answered: "If not this one, others will be found; and do you, gentlemen, make no opposition to their negotiations, do not interrupt them of your own will; for the more they drag on, the more it results to our profit. Succor, if God sends it, will have time to assemble, and a hard winter is coming, making the siege more and more difficult. Delay is loss for the enemy, but brings profit to us."
Zamoyski then went to the chamber, where, after the envoy's departure, consultation was still going on. The words of the traitor had startled men; minds and souls were excited. They did not believe, it is true, in the abdication of Yan Kazimir; but the envoy had held up to their vision the power of the Swedes, which previous days of success had permitted them to forget. Now it confronted their minds with all that terror before which towns and fortresses not such as theirs had been frightened,—Poznan, Warsaw, Cracow, not counting the multitude of castles which had opened their gates to the conqueror; how could Yasna Gora defend itself in a general deluge of defeats?
"We shall defend ourselves a week longer, two, three," thought to themselves some of the nobles and some of the monks; "but what farther, what end will there be to these efforts?"
The whole country was like a ship already deep in the abyss, and that cloister was peering up like the top of a mast through the waves. Could those wrecked ones, clinging to the mast, think not merely of saving themselves, but of raising that vessel from under the ocean?
According to man's calculations they could not, and still, at the moment when Zamoyski re-entered the hall, Kordetski was saying,—
"My brothers! if you sleep not, neither do I sleep. When you are imploring our Patroness for rescue, I too am praying. Weariness, toil, weakness, cling to my bones as well as to yours; responsibility in like manner weighs upon me—nay, more perhaps, than upon you. Why have I faith while you seem in doubt? Enter into yourselves; or is it that your eyes, blinded by earthly power, see not a power greater than the Swedes? Or think you that no defence will suffice, that no hand can overcome that preponderance? If that is the case your thoughts are sinful, and you blaspheme against the mercy of God, against the all-might of our Lord, against the power of that Patroness whose servants you call yourselves. Who of you will dare to say that that Most Holy Queen cannot shield us and send victory? Therefore let us beseech her, let us implore night and day, till by our endurance, our humility, our tears, our sacrifice of body and health, we soften her heart, and pray away our previous sins."
"Father," said one of the nobles, "it is not a question for us of our lives or of our wives and children; but we tremble at the thought of the insults which may be put on the image, should the enemy capture the fortress by storm."
"And we do not wish to take on ourselves the responsibility," added another.
"For no one has a right to take it, not even the prior," added a third.
And the opposition increased, and gained boldness, all the more since many monks maintained silence. The prior, instead of answering directly, began to pray.
"O Mother of Thy only Son!" said he, raising his hands and his eyes toward heaven, "if Thou hast visited us so that in Thy capital we should give an example to others of endurance, of bravery, of faithfulness to Thee, to the country, to the king,—if Thou hast chosen this place in order to rouse by it the consciences of men and save the whole country, have mercy on those who desire to restrain, to stop the fountain of Thy grace, to hinder Thy miracles, and resist Thy holy will." Here he remained a moment in ecstasy, and then turned to the monks and nobles: "What man will take on his shoulders this responsibility,—the responsibility of stopping the miracles of Mary Her grace. Her salvation for this kingdom and the Catholic faith?"
"In the name of the Father, Son, and Holy Ghost!" answered a number of voices, "God preserve us from that!"
"Such a man will not be found!" cried Zamoyski.
And those of the monks in whose hearts doubt had been plunging began to beat their breasts,
Pages