You are here
قراءة كتاب Notes and Queries, Number 85, June 14, 1851 A Medium of Inter-communication for Literary Men, Artists, Antiquaries, Genealogists, etc.
تنويه: تعرض هنا نبذة من اول ١٠ صفحات فقط من الكتاب الالكتروني، لقراءة الكتاب كاملا اضغط على الزر "اشتر الآن"
Notes and Queries, Number 85, June 14, 1851 A Medium of Inter-communication for Literary Men, Artists, Antiquaries, Genealogists, etc.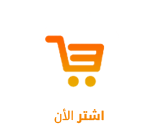 Vol. III.—No. 85.
NOTES AND QUERIES:
A MEDIUM OF INTER-COMMUNICATION
FOR
LITERARY MEN, ARTISTS, ANTIQUARIES, GENEALOGISTS, ETC.
"When found, make a note of."—CAPTAIN CUTTLE.
VOL. III.—No. 85.
SATURDAY, JUNE 14. 1851.
Price Threepence.   Stamped Edition 4d.
CONTENTS.
NOTES:—
Illustrations of Chaucer, No. VIII.: The Armorican Word "Menez" 473
Folk Talk: "Eysell," "Captious" 474
An Old Man whose Father lived in the Time of Oliver Cromwell 475
Minor Notes:—On a Passage in Sedley—On a Passage in "Romeo and Juliet"—Inscription on a Tablet in Limerick Cathedral 476
QUERIES:—
Princesses of Wales 477
Minor Queries:—Lady Mary Cavendish—Covey—Book wanted to purchase—The Devil's Bit—Corpse passing makes a Right of Way—Nao, a Ship—William Hone—Hand giving the Blessing—Tinsell, a Meaning of—Arches of Pelaga—Emiott Arms—Well Chapels—Davy Jones's Locker—Æsopus Epulans—Written Sermons—Pallavicino and the Conte d'Olivares 477
MINOR QUERIES ANSWERED:—Athelney Castle, Somersetshire—Legend of St. Molaisse—Bogatzky 478
REPLIES:—
Greene's Groatsworth of Witte, by Rev. Thos. Corser 479
The Dutch Martyrology 479
Replies to Minor Queries:—Spick and Span New—Under the Rose—Handel's Occasional Oratorio—Stone Chalice—Thanksgiving Book—Carved Ceiling in Dorsetshire—"Felix quem faciunt," &c.—The Saint Graal—Skeletons at Egyptian Banquet—Sewell—Col-fabias—Poem from the Digby MS.—Umbrella—The Curse of Scotland—Bawn—Catacombs and Bone-houses—Bacon and Fagan—To learn by heart—Auriga—Vineyards in England—Barker—The Tanthony, &c. 480
MISCELLANEOUS:—
Notes on Books, Sales, Catalogues, &c. 487
Books and Odd Volumes wanted 487
Notices to Correspondents 487
Advertisements 487
Notes.
ILLUSTRATIONS OF CHAUCER, NO. VIII.
(Vol. iii., pp. 388. 420.)
The Armorican Word "Menez."
I have been induced, in consequence of the scene of one of the Canterbury Tales being
"In Armorike that called is Bretaigne,"
to re-examine that tale (the Frankleine's) in the expectation that in it, if anywhere, some light might be thrown upon this newly discovered Chaucerian word "menez"; and I think I have succeeded in detecting its use in the sense of points or summits of rocks emerging from the surface of the water.
But in weighing the probability of this being the true sense in which it is used in the present instance by Chaucer, the wide applicability of the word "means" in its usual acceptation of instrument to an end, must not be lost sight of. There is scarcely the name of any one thing for which "means" may not be made a plausible substitution; so much so, that if a man were to ask for a hat to cover his head, his demand would be quite intelligible if expressed by "a means" to cover his head.
I make this proviso as an answer to the probable objection, that "menes," in its usual acceptation, gives sufficiently good sense to the passage in question; it may do so, and still not be the sense intended by the author.
The footing on which I wish to place the inquiry is this:
1st. We have an Armorican word which it is desirable to prove was known to, and used by, Chaucer.
2dly. We find this identical word in a tale written by him, of which the scene is Armorica.
3dly. It bears, however, a close resemblance to another word of different meaning, which different meaning happens also to afford a plausible sense to the same passage.
The question then is, in case this latter meaning should not appear to be better, nor even so good, as that afforded by the word of which we are in search, shall we not give that word the preference, and thereby render it doubly blessed, giving and receiving light?
In coming to a decision, it
Pages