You are here
قراءة كتاب The Chalice Of Courage: A Romance of Colorado
تنويه: تعرض هنا نبذة من اول ١٠ صفحات فقط من الكتاب الالكتروني، لقراءة الكتاب كاملا اضغط على الزر "اشتر الآن"
The Chalice Of Courage: A Romance of Colorado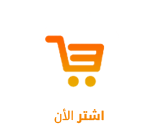 THE CHALICE OF COURAGE
A Romance of Colorado
BY CYRUS TOWNSEND BRADY
Author of "The Island of Regeneration," "The Better Man,"
"Hearts and the Highway," "As the Sparks Fly Upward," etc., etc.
With Illustrations By
HARRISON FISHER and J. N. MARCHAND
NEW YORK
DODD, MEAD AND COMPANY
1912
Copyright, 1911
By W. G. CHAPMAN
Copyright, 1912
By DODD, MEAD & COMPANY
Published, February, 1912
---
To My Beloved Friend
JOHN B. WALKER, JR.
Great-hearted, Great-souled, High-spirited
Man of Colorado.
---
"Leave me to myself, I would not take the finest, noblest man on earth—"
---
PREFACE
Prefaces, like much study, are a weariness to the flesh; to some people, not to me. I can conceive of no literary proposition more attractive than the opportunity to write unlimited prefaces. Let me write the preface and I care not who writes the book. Unfortunately for my desires, I can only be prefatory in the case of my own. Happily my own are sufficiently numerous to afford me some scope in the indulgence of this passion for forewords.
I suppose no one ever sat down to write a preface until after he had written the book. It is like the final pat that the fond parent gives to the child before it is allowed to depart in its best clothes. I have seen the said parent accompany the child quite a distance on the way, keeping up a continual process of adjustment of raiment which it was evidently loath to discontinue.
And that is my case exactly. Here is the novel with which I have done my best, which I have written and rewritten after long and earnest thought, and yet I cannot let it go forth without some final, shall I say caress? And as it is, I really have nothing of importance to say! The final pats and pulls and tugs and smoothings do not materially add to the child's appearance or increase its fascination, and I am at a loss to find a reason for the preface except it be the converse of the statement about the famous and much disliked Dr. Fell!
Perhaps, if I admit to you that I have been in the cañon, that I have followed the course of the brook, that I have seen that lake, that I have tramped those trails, it will serve to make you understand, dear reader, how real and actual it all is to me. Yes, I have even looked over the precipice down which the woman fell. I have talked with old Kirkby; Robert Maitland is an intimate friend of mine; I have even met his brother in Philadelphia and as for that glorious girl Enid—well, being a married man, I will refrain from any personal appraisement of her qualities. But I can with propriety dilate upon Newbold, and even Armstrong, bad as he was, has some place in my regard.
If these people shall by any chance seem real to you and become your friends as they are mine, another of those pleasant ties that bind the author and his public together will have been woven, knotted, forged. Never mind the method so long as there is a tie. And with this hope, looking out up the winter snows that might have covered the range, as I have often seen them there, I bid you a happy good morning.
Cyrus Townsend Brady
St. George's Rectory, Kansas City, Missouri.
     Thanksgiving Day, 1911.
---
CONTENTS
BOOK I
THE HIGHER LAW
BOOK II
THE EAST AND THE WEST
BOOK III
FORGETTING AND FORGOT
Pages