You are here
قراءة كتاب The Myrtle Reed Cook Book
تنويه: تعرض هنا نبذة من اول ١٠ صفحات فقط من الكتاب الالكتروني، لقراءة الكتاب كاملا اضغط على الزر "اشتر الآن"
The Myrtle Reed Cook Book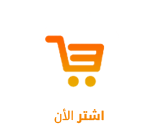 The
Myrtle Reed
Cook Book
G. P. Putnam's Sons
New York   London
The Knickerbocker Press
1916
Copyright, 1905, 1906, 1911
by
G. P. PUTNAM'S SONS
Copyright, 1916
by
G. P. PUTNAM'S SONS
The Knickerbocker Press, New York
Over One Million Copies Sold
MYRTLE REED
Miss Reed's books are peculiarly adapted for dainty yet inexpensive gifts. They are printed in two colors, on deckle-edge paper, and beautifully bound in four distinct styles: each, cloth, $1.50 net; red leather, $2.00 net; antique calf, $2.50 net; lavender silk, $3.50 net.
If sent by mail add 8 per cent. of the retail price for postage
LOVE LETTERS OF A MUSICIAN
LATER LOVE LETTERS OF A MUSICIAN
THE SPINSTER BOOK
LAVENDER AND OLD LACE
THE MASTER'S VIOLIN
AT THE SIGN OF THE JACK-O'-LANTERN
A SPINNER IN THE SUN
LOVE AFFAIRS OF LITERARY MEN
FLOWER OF THE DUSK
OLD ROSE AND SILVER
MASTER OF THE VINEYARD
A WEAVER OF DREAMS
THE WHITE SHIELD
THREADS OF GREY AND GOLD
HAPPY WOMEN
16 Illus.
THE SHADOW OF VICTORY
Cr. 8vo. $1.50 net
SONNETS TO A LOVER
Cr. 8vo. $1.50 net
THE MYRTLE REED YEAR BOOK
$1.50 net
THE BOOK OF CLEVER BEASTS
Illustrated by Peter Newell. $1.50
PICKABACK SONGS
Words by Myrtle Reed. Music by Eva Cruzen Hart.
Pictures by Ike Morgan. 4to. Boards, $1.50
Send for Descriptive Circular
EXPLANATION
THE only excuse the author and publishers have to offer for the appearance of this book is that, so far as they know, there is no other like it.
CONTENTS
| | |
| --- | --- |
|   | PAGE |
| The Philosophy of Breakfast | 1 |
| How to Set the Table | 9 |
| The Kitchen Rubaiyat | 15 |
| Fruits | 20 |
| Cereals | 39 |
| Salt Fish | 58 |
| Breakfast Meats | 72 |
| Substitutes for Meat | 87 |
| Eggs | 91 |
| Omelets | 111 |
| Quick Breads | 121 |
| Raised Breakfast Breads | 147 |
| Pancakes | 160 |
| Coffee Cakes, Doughnuts, and Waffles | 173 |
| Breakfast Beverages | 186 |
| Simple Salads | 191 |
| One Hundred Sandwich Fillings | 228 |
| Luncheon Beverages | 235 |
| Eating and Dining | 241 |
| Thirty-five Canapés | 244 |
| One Hundred Simple Soups | 252 |
| Fifty Ways to Cook Shell-Fish | 281 |
| Sixty Ways to Cook Fish | 297 |
Pages