You are here
قراءة كتاب A Second Book of Operas
تنويه: تعرض هنا نبذة من اول ١٠ صفحات فقط من الكتاب الالكتروني، لقراءة الكتاب كاملا اضغط على الزر "اشتر الآن"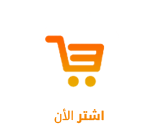 dramatic. For stage purposes the dramatists have associated the massacre of a mother and her seven sons and the martyrdom of the aged Eleazar, who caused the uprising of the Jews, with the family history of Judas himself. J. W. Franck produced "Die Maccabaische Mutter" in Hamburg in 1679, Ariosti composed "La Madre dei Maccabei" in 1704, Ignaz von Seyfried brought out "Die Makkabaer, oder Salmonaa" in 1818, and Rubinstein his opera in Berlin on April 17,1875.
The romantic career of Jephtha, a natural son, banished from home, chief of a band of roving marauders, mighty captain and ninth judge of Israel, might have fitted out many an opera text, irrespective of the pathetic story of the sacrifice of his daughter in obedience to a vow, though this episode springs first to mind when his name is mentioned, and has been the special subject of the Jephtha operas. An Italian composer named Pollarolo wrote a "Jefte" for Vienna in 1692; other operas dealing with the history are Rolle's "Mehala, die Tochter Jephthas" (1784), Meyerbeer's "Jephtha's Tochter" (Munich, 1813), Generali, "Il voto di Jefte" (1827), Sanpieri, "La Figlia di Jefte" (1872). Luis Cepeda produced a Spanish opera in Madrid in 1845, and a French opera, in five acts and a prologue, by Monteclaire, was prohibited, after one performance, by Cardinal de Noailles in 1832.
Judith, the widow of Manasseh, who delivered her native city of Bethulia from the Assyrian Holofernes, lulling him to sleep with her charms and then striking off his drunken head with a falchion, though an Apocryphal personage, is the most popular of Israelitish heroines. The record shows the operas "Judith und Holofernes" by Leopold Kotzeluch (1799), "Giuditta" by S. Levi (1844), Achille Peri (1860), Righi (1871), and Sarri (1875). Naumann wrote a "Judith" in 1858, Doppler another in 1870, and Alexander Seroff a Russian opera under the same title in 1863. Martin Roder, who used to live in Boston, composed a "Judith," but it was never performed, while George W. Chadwick's "Judith," half cantata, half opera, which might easily be fitted for the stage, has had to rest content with a concert performance at a Worcester (Mass.) festival.
The memory of Esther, the queen of Ahasuerus, who saved her people from massacre, is preserved and her deed celebrated by the Jews in their gracious festival of Purim. A gorgeous figure for the stage, she has been relegated to the oratorio platform since the end of the eighteenth century. Racine's tragedy "Athalie" has called out music from Abbe Vogler, Gossec, Boieldieu, Mendelssohn, and others, and a few oratorios, one by Handel, have been based on the story of the woman through whom idolatry was introduced into Judah; but I have no record of any Athalia opera.
CHAPTER III
RUBINSTEIN'S "GEISTLICHE OPER"
I have a strong belief in the essential excellence of Biblical subjects for the purposes of the lyric drama—at least from an historical point of view. I can see no reason against but many reasons in favor of a return to the stage of the patriarchal and heroic figures of the people who are a more potent power in the world to-day, despite their dispersal and loss of national unity, than they were in the days of their political grandeur and glory. Throughout the greater part of his creative career Anton Rubinstein was the champion of a similar idea. Of the twenty works which he wrote for the theatre, including ballets, six were on Biblical subjects, and to promote a propaganda which began with the composition of "Der Thurmbau zu Babel," in 1870, he not only entered the literary field, but made personal appeal for practical assistance in both the Old World and the New. His, however, was a religious point of view, not the historical or political. It is very likely that a racial predilection had much to do with his attitude on the subject, but in his effort to bring religion into the service of the lyric stage he was no more Jew than Christian: the stories to which he applied his greatest energies were those of Moses and Christ.
Much against my inclination (for Rubinstein came into my intellectual life under circumstances and conditions which made him the strongest personal influence in music that I have ever felt), I have been compelled to believe that there were other reasons besides those which he gave for his championship of Biblical opera. Smaller men than he, since Wagner's death, have written trilogies and dreamed of theatres and festivals devoted to performances of their works. Little wonder if Rubinstein believed that he had created, or could create, a kind of art-work which should take place by the side of "Der Ring des Nibelungen," and have its special home like Bayreuth; and it may have been a belief that his project would excite the sympathetic zeal of the devout Jew and pious Christian alike, as much as his lack of the capacity for self-criticism, which led him like a will-o'-the-wisp along the path which led into the bogs of failure and disappointment.
While I was engaged in writing the programme book for the music festival given in New York in 1881, at which "The Tower of Babel" was performed in a truly magnificent manner, Dr. Leopold Damrosch, the conductor of the festival, told me that Rubinstein had told him that the impulse to use Biblical subjects in lyrical dramas had come to him while witnessing a ballet based on a Bible story many years before in Paris. He said that he had seldom been moved so profoundly by any spectacle as by this ballet, and it suggested to him the propriety of treating sacred subjects in a manner worthy of them, yet different from the conventional oratorio. The explanation has not gotten into the books, but is not inconsistent with the genesis of his Biblical operas, as related by Rubinstein in his essay on the subject printed by Joseph Lewinsky in his book "Vor den Coulissen," published in 1882 after at least three of the operas had been written. The composer's defence of his works and his story of the effort which he made to bring about a realization of his ideals deserve to be rehearsed in justice to his character as man and artist, as well as in the interest of the works themselves and the subjects, which, I believe, will in the near future occupy the minds of composers again.
"The oratorio," said Rubinstein, "is an art-form which I have always been disposed to protest against. The best-known masterpieces of this form have, not during the study of them but when hearing them performed, always left me cold; indeed, often positively pained me. The stiffness of the musical and still more of the poetical form always seemed to me absolutely incongruous with the high dramatic feeling of the subject. To see and hear gentlemen in dress coats, white cravats, yellow gloves, holding music books before them, or ladies in modern, often extravagant, toilets singing the parts of the grand, imposing figures of the Old and New Testaments has always disturbed me to such a degree that I could never attain to pure enjoyment. Involuntarily I felt and thought how much grander, more impressive, vivid, and true would be all that I had experienced in the concert-room if represented on the stage with costumes, decorations, and full action."
The contention, said Rubinstein in effect, that Biblical subjects are ill adapted to the stage beeause of their sacred character is a testimony of poverty for the theatre, which should be an agency in the service of the highest purposes of culture. The people have always wanted to see stage representations of Bible incidents; witness the mystery plays of the Middle Ages and the Passion Play at Oberammergau to-day. But yielding to a prevalent feeling that such representations are a profanation of sacred history, he had conceived an appropriate type of art-work which was to be produced in theatres to be specially built for the purpose and by companies of artists to be specially trained to that end. This art-work was to be called Sacred Opera (geistliche Oper), to
Pages