You are here
قراءة كتاب Chronicles of Martin Hewitt
تنويه: تعرض هنا نبذة من اول ١٠ صفحات فقط من الكتاب الالكتروني، لقراءة الكتاب كاملا اضغط على الزر "اشتر الآن"
Chronicles of Martin Hewitt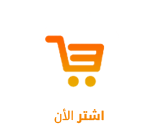 CHRONICLES
OF MARTIN HEWITT
BY
ARTHUR MORRISON
AUTHOR OF TALES OF MEAN STREETS, ETC.
NEW YORK
D. APPLETON AND COMPANY
1896
Copyright, 1895, 1896,
By D. APPLETON AND COMPANY.

---
CONTENTS.
---
CHRONICLES
OF MARTIN HEWITT.
---
THE IVY COTTAGE MYSTERY.
I had been working double tides for a month: at night on my morning paper, as usual; and in the morning on an evening paper as locum tenens for another man who was taking a holiday. This was an exhausting plan of work, although it only actually involved some six hours' attendance a day, or less, at the two offices. I turned up at the headquarters of my own paper at ten in the evening, and by the time I had seen the editor, selected a subject, written my leader, corrected the slips, chatted, smoked, and so on, and cleared off, it was very usually one o'clock. This meant bed at two, or even three, after supper at the club.
This was all very well at ordinary periods, when any time in the morning would do for rising, but when I had to be up again soon after seven, and round at the evening paper office by eight, I naturally felt a little worn and disgusted with things by midday, after a sharp couple of hours' leaderette scribbling and paragraphing, with attendant sundries.
But the strain was over, and on the first day of comparative comfort I indulged in a midday breakfast and the first undisgusted glance at a morning paper for a month. I felt rather interested in an inquest, begun the day before, on the body of a man whom I had known very slightly before I took to living in chambers.
His name was Gavin Kingscote, and he was an artist of a casual and desultory sort, having, I believe, some small private means of his own. As a matter of fact, he had boarded in the same house in which I had lodged myself for a while, but as I was at the time a late homer and a fairly early riser, taking no regular board in the house, we never became much acquainted. He had since, I understood, made some judicious Stock Exchange speculations, and had set up house in Finchley.
Now the news was that he had been found one morning murdered in his smoking-room, while the room itself, with others, was in a state of confusion. His pockets had been rifled, and his watch and chain were gone, with one or two other small articles of value. On the night of the tragedy a friend had sat smoking with him in the room where the murder took place, and he had been the last person to see Mr. Kingscote alive. A jobbing gardener, who kept the garden in order by casual work from time to time, had been arrested in consequence of footprints exactly corresponding with his boots, having been found on the garden beds near the French window of the smoking-room.
I finished my breakfast and my paper, and Mrs. Clayton, the housekeeper, came to clear my table. She was sister of my late landlady of the house where Kingscote had lodged, and it was by this connection that I had found my chambers. I had not seen the housekeeper since the crime was first reported, so I now said:
"This is shocking news of Mr. Kingscote, Mrs. Clayton. Did you know him yourself?"
She had apparently only been waiting for some such remark to burst out with whatever information she possessed.
"Yes, sir," she exclaimed: "shocking indeed. Pore young feller! I see him often when I was at my sister's, and he was always a nice, quiet gentleman, so different from some. My sister, she's awful cut up, sir, I assure you. And what d'you think 'appened, sir, only last Tuesday? You remember Mr. Kingscote's room where he painted the woodwork so beautiful with gold flowers, and blue, and pink? He used to tell my sister she'd always have something to remember him by. Well, two young fellers, gentlemen I can't call them, come and took that room (it being to let), and went and scratched off all the paint in mere wicked mischief, and then chopped up all the panels into sticks and bits! Nice sort o' gentlemen them! And then they bolted in the morning, being afraid, I s'pose, of being made to pay after treating a pore widder's property like that. That was only Tuesday, and the very next day the pore young gentleman himself's dead, murdered in his own 'ouse, and him going to be married an' all! Dear, dear! I remember once he said——"
Mrs. Clayton was a good soul, but once she began to talk some one else had to stop her. I let her run on for a reasonable time, and then rose and prepared to go out. I remembered very well the panels that had been so mischievously destroyed. They made the room the show-room of the house, which was an old one. They were indeed less than half finished when I came away, and Mrs. Lamb, the landlady, had shown them to me one day when Kingscote was out. All the walls of the room were panelled and painted white, and Kingscote had put upon them an eccentric but charming decoration, obviously suggested by some of the work of Mr. Whistler. Tendrils, flowers, and butterflies in a quaint convention wandered thinly from panel to panel, giving the otherwise rather uninteresting room an unwonted atmosphere of richness and elegance. The lamentable jackasses who had destroyed this had certainly selected the best feature of the room whereon to inflict their senseless mischief.
I
Pages