You are here
قراءة كتاب Animals of the Past
تنويه: تعرض هنا نبذة من اول ١٠ صفحات فقط من الكتاب الالكتروني، لقراءة الكتاب كاملا اضغط على الزر "اشتر الآن"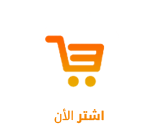 ANIMALS OF THE PAST
BY
FREDERIC A. LUCAS
Curator of the Division of Comparative Anatomy,
United States National Museum
FULLY ILLUSTRATED
NEW YORK
McCLURE, PHILLIPS & CO.
1901
Copyright, 1900, by S. S. McClure Co.
1901, by McClure, Phillips & Co.
Published November, 1901.
---
TABLE OF CONTENTS

INTRODUCTORY AND EXPLANATORY
Use of scientific names,xvi; estimates of age of earth,xvii; restorations by Mr. Knight,xviii; Works of Reference,xix.
I. FOSSILS, AND HOW THEY ARE FORMED
Definition of fossils,1; fossils may be indications of animals or plants, 2; casts and impressions,3; why fossils are not more abundant,4; conditions under which fossils are formed,5; enemies of bones,6; Dinosaurs engulfed in quicksand,8; formation of fossils,9; petrified bodies frauds,10; natural casts,10; leaves,13; incrustations,14; destruction of fossils, 15; references,17.
II. THE EARLIEST KNOWN VERTEBRATES
Methods of interrogating Nature,18; thickness of sedimentary rocks,20; earliest traces of life,21; early vertebrates difficult of preservation,22; armored fishes,23; abundance of early fishes,25; destruction of fish,26; carboniferous sharks,29; known mostly from teeth and spines,30; references, 32.
III. IMPRESSIONS OF THE PAST
Records of extinct animals,33; earliest traces of animal life, 34; formation of tracks,35; tracks in all strata,36; discovery of tracks,37; tracks of Dinosaurs,39; species named from tracks,41; footprints aid in determining attitude of animals, 43; tracks at Carson City,45; references,47.
IV. RULERS OF THE ANCIENT SEAS
The Mosasaurs,49; history of the first known Mosasaur,50; jaws of reptiles,53; extinction of Mosasaurs,55; the sea-serpent, 56; Zeuglodon,58; its habits,[email protected]@[email protected]@[email protected]@[email protected][email protected]#Page_59"
Pages