قراءة كتاب The Lerouge Case
تنويه: تعرض هنا نبذة من اول ١٠ صفحات فقط من الكتاب الالكتروني، لقراءة الكتاب كاملا اضغط على الزر "اشتر الآن"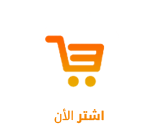 the gendarmes, stamped with impatience, or leant over the garden wall, stretching their necks eagerly, to see or hear something of what was passing within the cottage.
Those who anticipated the discovery of a crime, were unhappily not deceived. The commissary was convinced of this as soon as he crossed the threshold. Everything in the first room pointed with a sad eloquence to the recent presence of a malefactor. The furniture was knocked about, and a chest of drawers and two large trunks had been forced and broken open.
In the inner room, which served as a sleeping apartment, the disorder was even greater. It seemed as though some furious hand had taken a fiendish pleasure in upsetting everything. Near the fireplace, her face buried in the ashes, lay the dead body of Widow Lerouge. All one side of the face and the hair were burnt; it seemed a miracle that the fire had not caught her clothing.
"Wretches!" exclaimed the corporal. "Could they not have robbed, without assassinating the poor woman?"
"But where has she been wounded?" inquired the commissary, "I do not see any blood."
"Look! here between the shoulders," replied the corporal; "two fierce blows, by my faith. I'll wager my stripes she had no time to cry out."
He stooped over the corpse and touched it.
"She is quite cold," he continued, "and it seems to me that she is no longer very stiff. It is at least thirty-six hours since she received her death-blow."
The commissary began writing, on the corner of a table, a short official report.
"We are not here to talk, but to discover the guilty," said he to the corporal. "Let information be at once conveyed to the justice of the peace, and the mayor, and send this letter without delay to the Palais de Justice. In a couple of hours, an investigating magistrate can be here. In the meanwhile, I will proceed to make a preliminary inquiry."
"Shall I carry the letter?" asked the corporal of gendarmes.
"No, send one of your men; you will be useful to me here in keeping these people in order, and in finding any witnesses I may want. We must leave everything here as it is. I will install myself in the other room."
A gendarme departed at a run towards the station at Rueil; and the commissary commenced his investigations in regular form, as prescribed by law.
"Who was Widow Lerouge? Where did she come from? What did she do? Upon what means, and how did she live? What were her habits, her morals, and what sort of company did she keep? Was she known to have enemies? Was she a miser? Did she pass for being rich?"
The commissary knew the importance of ascertaining all this: but although the witnesses were numerous enough, they possessed but little information. The depositions of the neighbours, successively interrogated, were empty, incoherent, and incomplete. No one knew anything of the victim, who was a stranger in the country. Many presented themselves as witnesses moreover, who came forward less to afford information than to gratify their curiosity. A gardener's wife, who had been friendly with the deceased, and a milk-woman with whom she dealt, were alone able to give a few insignificant though precise details.
In a word, after three hours of laborious investigation, after having undergone the infliction of all the gossip of the country, after receiving evidence the most contradictory, and listened to commentaries the most ridiculous, the following is what appeared the most reliable to the commissary.
Twelve years before, at the beginning of 1850, the woman Lerouge had made her appearance at Bougival with a large wagon piled with furniture, linen, and her personal effects. She had alighted at an inn, declaring her intention of settling in the neighbourhood, and had immediately gone in quest of a house. Finding this one unoccupied, and thinking it would suit her, she had taken it without trying to beat down the terms, at a rental of three hundred and twenty francs payable half yearly and in advance, but had refused to sign a lease.
The house taken, she occupied it the same day, and expended about a hundred francs on repairs.
She was a woman about fifty-four or fifty-five years of age, well preserved, active, and in the enjoyment of excellent health. No one knew her reasons for taking up her abode in a country where she was an absolute stranger. She was supposed to have come from Normandy, having been frequently seen in the early morning to wear a white cotton cap. This night-cap did not prevent her dressing very smartly during the day; indeed, she ordinarily wore very handsome dresses, very showy ribbons in her caps, and covered herself with jewels like a saint in a chapel. Without doubt she had lived on the coast, for ships and the sea recurred incessantly in her conversation.
She did not like speaking of her husband who had, she said, perished in a shipwreck. But she had never given the slightest detail. On one particular occasion she had remarked, in presence of the milk-woman and three other persons, "No woman was ever more miserable than I during my married life." And at another she had said, "All new, all fine! A new broom sweeps clean. My defunct husband only loved me for a year!"
Widow Lerouge passed for rich, or at the least for being very well off and she was not a miser. She had lent a woman at La Malmaison sixty francs with which to pay her rent, and would not let her return them. At another time she had advanced two hundred francs to a fisherman of Port-Marly. She was fond of good living, spent a good deal on her food, and bought wine by the half cask. She took pleasure in treating her acquaintances, and her dinners were excellent. If complimented on her easy circumstances, she made no very strong denial. She had frequently been heard to say, "I have nothing in the funds, but I have everything I want. If I wished for more, I could have it."
Beyond this, the slightest allusion to her past life, her country, or her family had never escaped her. She was very talkative, but all she would say would be to the detriment of her neighbours. She was supposed, however, to have seen the world, and to know a great deal. She was very distrustful and barricaded herself in her cottage as in a fortress. She never went out in the evening, and it was well known that she got tipsy regularly at her dinner and went to bed very soon afterwards. Rarely had strangers been seen to visit her; four or five times a lady accompanied by a young man had called, and upon one occasion two gentlemen, one young, the other old and decorated, had come in a magnificent carriage.
In conclusion, the deceased was held in but little esteem by her neighbours. Her remarks were often most offensive and odious in the mouth of a woman of her age. She had been heard to give a young girl the most detestable counsels. A pork butcher, belonging to Bougival, embarrassed in his business, and tempted by her supposed wealth, had at one time paid her his addresses. She, however, repelled his advances, declaring that to be married once was enough for her. On several occasions men had been seen in her house; first of all, a young one, who had the appearance of a clerk of the railway company; then another, a tall, elderly man, very sunburnt, who was dressed in a blouse, and looked very villainous. These men were reported to be her lovers.
Whilst questioning the witnesses, the commissary wrote down their depositions in a more condensed form, and he had got so far, when the investigating magistrate arrived, attended by the chief of the detective police, and one of his subordinates.
M. Daburon was a man thirty-eight years of age, and of prepossessing appearance; sympathetic notwithstanding his coldness; wearing upon his countenance a sweet, and rather sad expression. This settled melancholy had remained with him ever since his recovery, two years before, from a dreadful malady, which had well-nigh proved fatal.
Investigating magistrate since 1859, he had rapidly acquired the most brilliant reputation. Laborious, patient, and
Pages