You are here
قراءة كتاب The Esperantist, Complete
تنويه: تعرض هنا نبذة من اول ١٠ صفحات فقط من الكتاب الالكتروني، لقراءة الكتاب كاملا اضغط على الزر "اشتر الآن"
The Esperantist, Complete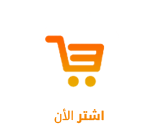 Transcriber's Notes
Midi, PDF, and MusicXML files have been provided for the songs in this e-book. To hear a song, click on the [Listen] link. To view it in sheet-music form, click on the [PDF] link. To view MusicXML code for it, click on the [MusicXML] link. All lyrics are set forth in text below the music images. Obvious errors in the notation have been corrected.
A few minor typographical errors have been corrected without notice. However, many grammatical errors and odd spellings have been left as in the original. Some un-indexed items have been added to the indexes.
THE
ESPERANTIST.
VOL. I.
Nov., 1903–Dec., 1904.
Wholesale Agent:
14, NORFOLK ST., STRAND,
LONDON.
ENHAVARO DE "THE ESPERANTIST." VOLUMO I. NUMEROJ 1–14.
Pages