You are here
قراءة كتاب The History of Antiquity, Vol. 6 (of 6)
تنويه: تعرض هنا نبذة من اول ١٠ صفحات فقط من الكتاب الالكتروني، لقراءة الكتاب كاملا اضغط على الزر "اشتر الآن"
The History of Antiquity, Vol. 6 (of 6)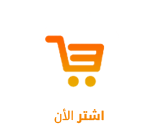 HISTORY OF ANTIQUITY.
FROM THE GERMAN
OF
PROFESSOR MAX DUNCKER,
BY
EVELYN ABBOTT, M.A., LL.D.,
FELLOW AND TUTOR OF BALLIOL COLLEGE, OXFORD.
VOL. VI.
LONDON:
RICHARD BENTLEY & SON, NEW BURLINGTON STREET,
Publishers in Ordinary to Her Majesty the Queen.
1882.
Bungay:
CLAY AND TAYLOR, PRINTERS.
CONTENTS.


BOOK VIII. (CONTINUED.)
THE EMPIRE OF THE MEDES AND PERSIANS.
PAGE
CHAPTER VI.
THE FALL OF THE LYDIAN EMPIRE
3
CHAPTER VII.
THE SUBJUGATION OF ASIA MINOR
47
CHAPTER VIII.
THE FALL OF BABYLON
66
CHAPTER IX.
THE KINGDOM OF CYRUS
100
CHAPTER X.
THE FALL OF EGYPT
131
CHAPTER XI.
THE MARCH TO MEROE
152
CHAPTER XII.
THE DEATH OF CAMBYSES
168
CHAPTER XIII.
THE RISE OF DARIUS
201
CHAPTER XIV.
THE REBELLIONS IN THE PROVINCES
228
CHAPTER XV.
THE ACHIEVEMENTS OF DARIUS ON THE INDUS AND THE DANUBE
258
CHAPTER XVI.
THE CONQUESTS IN AFRICA AND EUROPE
299
CHAPTER XVII.
THE STATE OF DARIUS
315
CHAPTER XVIII.
THE FINANCE AND ARMY OF DARIUS
344
CHAPTER XIX.
THE COURT OF DARIUS
368
CHAPTER XX.
RETROSPECT
398
EASTERN IRAN.
CHAPTER VI.
THE FALL OF THE LYDIAN EMPIRE.
After the fall of Nineveh, Media, Babylonia, and Lydia had continued to exist side by side in peace and friendship. The successful rebellion of Cyrus altered at one blow the state of Asia. He had not been contented with winning independence for the Persians; he had subjected Media to his power. In the place of a friendly and allied house, the kings of Lydia and Babylonia saw Astyages deprived of his throne, and Media in the hands of a bold and ambitious warrior. Nebuchadnezzar of Babylonia would hardly have allowed the sovereignty of the table-land of Iran to pass out of the power of a near kinsman into that of Cyrus without offering some resistance; but he was no longer alive to prevent or revenge the overthrow of his brother-in-law. His son Evil-merodach had also come by his death before Astyages succumbed to the arms of Cyrus, and after a short reign Neriglissar left the kingdom to a boy (III. 392). On the other hand, the Lydian empire was in its fullest vigour. We are acquainted with the successes which fell to the lot of Alyattes after his alliance with Media; we saw with what rapidity his son Crœsus brought to a happy conclusion the long struggle against the Greek cities of the coast. His kingdom now embraced the whole of Asia Minor, as far as the Halys; the Lycians alone remained independent in their small mountain canton. Loved and honoured by his people, as Herodotus indicates, Crœsus saw his complete and compact empire in the greatest prosperity; his treasury was full to overflowing; his metropolis was the richest city in Asia after Babylon. The Lydian infantry were excellent and trustworthy; the cavalry were dreaded; in past days they had measured themselves with success against the Medes.[1] Thus in the third or fourth year of his reign, in the pride of his position, surrounded by inexhaustible treasures and the most splendid
Pages