You are here
قراءة كتاب Donahoe's Magazine, Volume 15, No. 3, March 1886
تنويه: تعرض هنا نبذة من اول ١٠ صفحات فقط من الكتاب الالكتروني، لقراءة الكتاب كاملا اضغط على الزر "اشتر الآن"
Donahoe's Magazine, Volume 15, No. 3, March 1886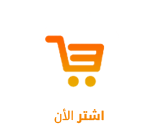 Donahoe's Magazine.
Vol. XV.
BOSTON, MARCH, 1886.
No. 3
"The future of the Irish race in this country, will depend largely upon their capability of assuming an independent attitude in American politics."—Right Rev. Doctor Ireland, St. Paul, Minn.
---
Pen Sketches of Irish Literateurs.

III.

THOMAS DAVIS.
The name of Thomas Davis is identified with the rise and progress of Irish ballad literature. The sound of his spirit-stirring lyre was the irresistible summons that awoke the sleeping bards of Irish song, bade them tune their harps in joyous accord, and fill the land with the thrilling harmony of a new evangel. At the touch of O'Connell, his country shook off the torpor produced by the drug of penal proscription, under which she had so long lain listless, almost lifeless. It fell to the lot of the young Irelanders to perfect the work so successfully begun; to raise her from the ignoble dust; to teach her the lesson of courage and self-confidence, and quicken her footsteps in the onward march for national independence. Thomas Davis was the acknowledged organizer and leader of this band of conspiring patriots. By birth and education he was well fitted for the position which he held. His father was the surviving representative of an honored line of English ancestors. His mother's genealogy extended back in titled pedigree to the Atkins of Forville, and to the great house of the O'Sullivans. Davis was born at Mallow, County Cork, in the year 1814. His early life gave little indication of future distinction. At school he was remarkable for being a dull boy, slow to learn and not easy to teach; but in this respect he resembled many of his countrymen, who, from being incorrigible dunces, rose to subsequent eminence and repute as great orators, great poets and great patriots. Goldsmith, while at school, was seldom free from the cap of disgrace; Sheridan's future was spoken of by his early preceptor with doleful misgivings and boding shakes of the head; Curran, till late in life, was known as "Orator Mum." Even at the Dublin University, from which he graduated in 1835, Davis was remarkable for being shy and self-absorbed, a quiet devourer of books, and a passive on-looker in the rhetorical contests, at that time so dear to enthusiastic young Irishmen. Until the year 1840 he did not seem to be influenced by any settled code of political convictions. Indeed, his outward appearance and demeanor betokened more of the English conservative than of the Irish enthusiast. But a friend, who, in 1836 sat by his side in an English theatre, remembered to have seen the tears steal silently down his cheeks at some generous tribute paid on the stage to the Irish character. In the year 1838, he was called to the bar; and in 1840, became a member of the Repeal movement. During the discussions which took place in Conciliation Hall, he still maintained the policy of a simple listener; but in the intervals of debate his mind was quietly developing new methods of work, new systems to be adopted in promoting the national cause. The popular taste needed education. Once made conversant with the history of their country, the people would acquire a knowledge of their true position, would know how to act in seconding the efforts of their leaders. The dull should be made thoughtful, the thoughtful made studious, the studious made wise, and the wise crowned with power. In the year 1842, his plans took practical shape, when, in conjunction with Charles Gavan Duffy and John Dillon, he founded the Nation newspaper. This was the initiative step to his subsequent brilliant career as a poet and patriot.
Popular poetry was one of the agents depended on by the new editors to infuse a larger spirit of nationality among the people. There being none at hand to suit the exact purpose, they set about making it for themselves. In this way originated that beautiful collection of rebel verse now known wherever the English language is spoken as the Spirit of the Nation. Until necessity compelled him to write, Davis never knew that he possessed the poetic faculty in a very high degree. The following exquisitely Celtic ballad was his first contribution to the poet's corner of the Nation, a lament for the ill-fated Irish chieftain, Owen Roe O'Neill:

"Did they dare, did they dare, to slay Owen Roe O'Neill!"
'Yes, they slew with poison him they feared to meet with steel.'
"May God wither up their hearts! May their blood cease to flow!
May they walk in living death, who poisoned Owen Roe.


Though it break my heart to hear, say again the bitter words."
'From Derry against Cromwell, he marched to measure swords;
But the weapon of the Saxon met him on his way,
And he died at Clough-Oughter, upon St. Leonard's day.'


"Wail, wail ye for the Mighty One! wail, wail ye for the Dead;
Quench the hearth, and hold the breath—with ashes strew the head.
How tenderly we loved him! how deeply we deplore!
Holy Saviour! but to think we shall never see him more.


"Sagest in the council was he,—kindest in the hall,
Sure we never won a battle—'twas Owen won them all.
Had he lived—had he lived—our dear country had been free;
But he's dead, but he's dead, and 'tis slaves we'll ever be.


"O'Farrell and Clanrickard, Preston and Red Hugh,
Audley and McMahon, ye are valiant wise and true;
But—what, what are ye all to our darling who is gone?
The Rudder of our Ship was he, our Castle's corner-stone!

"Wail, wail him through the Island! weep, weep for our pride!

Would that on the battle-field our gallant chief had died!

Weep the victor of Benburb—weep him, young men and old;

Weep for him ye women—your Beautiful lies cold!


"We thought you would not die—we were sure you would not go,
And leave us in our utmost need to Cromwell's cruel blow—
Sheep without a shepherd, when the snow shuts out the sky—
O! why did you leave us, Owen? Why did you die?


"Soft as woman's was your voice, O'Neill! bright was your eye.
O! why did you leave us, Owen? why did you die?
Your troubles are all over, you're at rest with God on high;
But we're slaves and we're orphans, Owen!—why did you die?"

Unlike the ordinary poetaster, Davis wrote with a mission to fulfil, with a set purpose to accomplish. He did not teach merely because he wished to sing, but he sang because he wished to teach. His poetry was to serve a purpose as distinctly within the domain of practical politics as a party pamphlet, or a speech from the hustings. If the people had hitherto depended almost
Pages