You are here
قراءة كتاب Mr. Punch's Golf Stories
تنويه: تعرض هنا نبذة من اول ١٠ صفحات فقط من الكتاب الالكتروني، لقراءة الكتاب كاملا اضغط على الزر "اشتر الآن"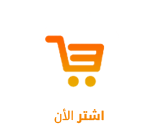 TRANSCRIBER'S NOTE.
Some pages of this work have been moved from the original sequence to enable the contents to continue without interruption. The page numbering remains unaltered.
---
MR. PUNCH'S GOLF STORIES
PUNCH LIBRARY OF HUMOUR
Edited by
J.A. Hammerton
Designed to provide in a series of volumes, each complete in itself, the cream of our national humour, contributed by the masters of comic draughtsmanship and the leading wits of the age to "Punch," from its beginning in 1841 to the present day.
---
MR. PUNCH'S GOLF STORIES
TOLD BY HIS MERRY MEN

AND ILLUSTRATED BY

PHIL MAY, GEORGE DU MAURIER,
L. RAVEN-HILL, F.H. TOWNSEND,
HARRY FURNISS, E.T. REED, BERNARD
PARTRIDGE, F. PEGRAM, A.S. BOYD,
A.T. SMITH, A. WALLIS MILLS,
DAVID WILSON, C.E. BROCK,
GUNNING KING, C. HARRISON,
G.L. STAMPA, TOM BROWNE AND OTHERS


WITH 136 ILLUSTRATIONS

PUBLISHED BY ARRANGEMENT WITH THE PROPRIETORS OF "PUNCH"



---
THE EDUCATIONAL BOOK CO. LTD.
---
The Punch Library of Humour
Twenty-five volumes, crown 8vo, 192 pages fully illustrated

LIFE IN LONDON

COUNTRY LIFE

IN THE HIGHLANDS

SCOTTISH HUMOUR

IRISH HUMOUR

COCKNEY HUMOUR

IN SOCIETY

AFTER DINNER STORIES

IN BOHEMIA

AT THE PLAY

MR. PUNCH AT HOME

ON THE CONTINONG

RAILWAY BOOK

AT THE SEASIDE

MR. PUNCH AFLOAT

IN THE HUNTING FIELD

MR. PUNCH ON TOUR

WITH ROD AND GUN

MR. PUNCH AWHEEL

BOOK OF SPORTS

GOLF STORIES

IN WIG AND GOWN

ON THE WARPATH

BOOK OF LOVE

WITH THE CHILDREN

---
THE HUMOUR OF GOLF
There are few pastimes that supply their followers with more innocent merriment than is afforded by "the royal and ancient." Certainly no outdoor game can make the neophyte feel more utterly worm-like in his ability, for it is the peculiar quality of golf to appear to be absurdly easy to the onlooker and preposterously difficult to the unpractised player. It may be taken that there is no better way of reducing a man's self-conceit than to place him on the teeing ground for the first time, present him with a driver and invite him to strike a little rubber-cored ball to a distance of 200 yards in a given direction. Consequently we have here most excellent material for fun; and you may depend upon it Mr. Punch has not had his eyes long shut to the humours of the links. Despite the royalty and antiquity of golf, it has been thoroughly democratised in modern times, and its popularity, in the wide proportions to which it has attained, is chiefly a matter of recent years. Despite the shortness of the period that is represented by what we may call the vogue of golf—a vogue that is by no means in danger of passing—Mr. Punch has evidently found the game so rich in fun that his merry knights of the pen and the pencil have contributed to his pages as many pictures as to illustrate very lavishly this volume and a good deal more literary matter than could be used. In the days when croquet was as popular as golf is to-day—the days of Leech and Keene—doubtless a volume could have been drawn from Punch devoted entirely to that sport. But it is worthy of note that an examination of these old croquet pictures and jokes for a comparison of them with the contents of the present volume leaves one with the conviction that the humour of the present day is infinitely superior to the humour of the days of Leech and Keene. Admirable draughtsmen though these artists were, both of them, but Leech particularly, were often content to let their masterly drawings appear with the feeblest jokes attached. The standard of humour has been immensely raised of late years, and Mr. Punch's Golf Stories is no bad evidence of that.
---
MR. PUNCH'S GOLF STORIES
"GOLFERS AS I 'AVE KNOWN"
(By a Caddie)
Golfers I divides in me own mind into three clarses; them as 'its the ball, them as skratches it, and them as neither 'its nor skratches the blooming ball but turns rarnd and wants to 'it or skratch anyone as is small and 'andy. The first clars is very rare, the second is dreadfull plentifull, and the third, thank 'evins, can jeneraly be kep clear of by them as knows the ropes. Sich as meself.
Any himprovement in golfers, as a clars, is doo to the 'uge morril hinfluence of us caddies, 'oom some pretends to look down on. Much can be done, even wif the most 'ardened (and some of them golfers is dreadfull 'ardened), by firmness and hexample. "Show 'em from the fust as you'll stand no nonsense," is allus my words when the yunger caddies gathers ararn me fer hadvice. Me being older than me years, as the sying is, and much looked up to. If, as I often 'ears say, there's less of langwidge and more of golf upon these 'ere links, it's doo in no small part to 'im 'oo pens these lines. 'Oo's
Pages