You are here
قراءة كتاب A Roving Commission; Or, Through the Black Insurrection at Hayti
تنويه: تعرض هنا نبذة من اول ١٠ صفحات فقط من الكتاب الالكتروني، لقراءة الكتاب كاملا اضغط على الزر "اشتر الآن"
A Roving Commission; Or, Through the Black Insurrection at Hayti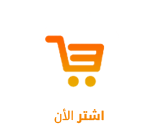 A ROVING COMMISSION
A ROVING COMMISSION
OR
THROUGH THE BLACK INSURRECTION
AT HAYTI
BY
G. A. HENTY
Author of "With Frederick the Great," "The Dash for Khartoum"
"Both Sides the Border," etc.
WITH TWELVE ILLUSTRATIONS BY WILLIAM RAINEY, R.I.
NEW YORK
CHARLES SCRIBNER'S SONS
1904
---
Copyright, 1899,
By Charles Scribner's Sons.

---
PREFACE
Horrible as were the atrocities of which the monsters of the French Revolution were guilty, they paled before the fiendish outrages committed by their black imitators in Hayti. Indeed, for some six years the island presented a saturnalia of massacre, attended with indescribable tortures. It may be admitted that the retaliation inflicted by the maddened whites after the first massacre was as full of horrors as were the outrages perpetrated by the blacks, and both were rivalled by the mulattoes when they joined in the general madness for blood. The result was ruin to all concerned. France lost one of her fairest possessions, and a wealthy race of cultivators, many belonging to the best blood of France, were annihilated or driven into poverty among strangers. The mulattoes, many of whom were also wealthy, soon found that the passions they had done so much to foment were too powerful for them; their position under the blacks was far worse and more precarious, than it had been under the whites. The negroes gained a nominal liberty. Nowhere were the slaves so well treated as by the French colonists, and they soon discovered that, so far from profiting by the massacre of their masters and families, they were infinitely worse off than before. They were still obliged to work to some extent to save themselves from starvation; they had none to look to for aid in the time of sickness and old age; hardships and fevers had swept them away wholesale; the trade of the island dwindled almost to nothing; and at last the condition of the negroes in Hayti has fallen to the level of that of the savage African tribes. Unless some strong white power should occupy the island and enforce law and order, sternly repress crime, and demand a certain amount of labour from all able-bodied men, there seems no hope that any amelioration can take place in the present situation.
G. A. HENTY.

---
CONTENTS
Chapter

Page

I.

A Fight with a Bloodhound

1
II.

Rejoined

21
III.

A Slave Depot

38
IV.

A Sharp Fight

58
V.

A Pirate Hold

76
VI.

The Negro Rising

93
VII.

In Hiding

112
VIII.

A Time of Waiting

132
IX.

An Attack on the Cave

152
X.

Afloat Again

172
XI.

A First Command

191
XII.

A Rescue

211
XIII.

Two Captures

232
XIV.

The Attack on Port-au-Prince

253
XV.

The Attack on Port-au-Prince

273
XVI.

Toussait L'Ouverture

293
XVII.

A French Frigate

311
XVIII.

Another Engagement
Pages