You are here
قراءة كتاب A Desperate Voyage
تنويه: تعرض هنا نبذة من اول ١٠ صفحات فقط من الكتاب الالكتروني، لقراءة الكتاب كاملا اضغط على الزر "اشتر الآن"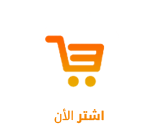 A DESPERATE
VOYAGE


BY
E. F. KNIGHT
AUTHOR OF "THE CRUISE OF THE FALCON"
"WHERE THREE EMPIRES MEET"
ETC. ETC.
JOHN MILNE
12 Norfolk Street, Strand, London
1898
---
All Rights Reserved
---
CONTENTS
---
A DESPERATE VOYAGE
---
CHAPTER I
In Carey Street, Chancery Lane, on the ground floor of a huge block of new buildings facing the Law Courts, were the offices of Messrs. Peters and Carew, solicitors and perpetual commissioners of oaths. Such was the title of the firm as inscribed on the side of the entrance door in the middle of a long list of other names of solicitors, architects, and companies, whose offices were within. But the firm was now represented by Mr. Carew alone; for the senior partner, a steady-going old gentleman, who had made the business what it was, had been despatched by an attack of gout, two years back, to a land where there is no litigation.
Late one August evening Mr. Henry Carew entered his office. His face was white and haggard, and he muttered to himself as he passed the door. He had all the appearance of a man who has been drinking heavily to drown some terrible worry. His clerks had gone; he went into his own private room and locked the door. He lit the gas, brought a pile of papers and letters out of a drawer, and, sitting down by the table, commenced to peruse them. As he did so, the lines about his face seemed to deepen, and beads of perspiration started to his forehead. It was for him an hour of agony. His sins had found him out, and the day of reckoning had arrived.
One might have taken Henry Carew for a sailor, but he was very unlike the typical solicitor. He was a big, hearty man of thirty-five, with all a sailor's bluff manner and generous ways. His friends called him Honest Hal, and said that he was one of the best fellows that ever lived. We have it on the authority of that immortal adventuress, Becky Sharp, that it is easy to be virtuous on five thousand a year. Had Mr. Carew enjoyed such an income, he would most probably have lived a blameless life and have acquired an estimable reputation; for he had no instinctive liking for crime; on the contrary, he loathed it.
But one slight moral flaw in a man's nature—so slight that his best friends smile tolerantly at it—may, by force of circumstance, lead ultimately to his complete moral ruin. It is an old story, and has been the text of many a sermon. The trifling fault is often the germ of terrible crimes.
Carew's fault was one that is always easily condoned, so nearly akin is it to a virtue; these respectably connected vices are ever the most dangerous, like well-born swindlers. Carew was a spendthrift. He was ostentatiously extravagant in many directions. He owned a smart schooner, which he navigated himself, being an excellent sailor, and the quantities of champagne consumed by his friends on board this vessel were prodigious.
When his steady old partner died, Carew began to neglect the business for his pleasures. Soon his income was insufficient to meet his expenses. Speculation on the Stock Exchange seemed to him to be a quicker road to fortune than a slow-going profession. So this man, morally weak though physically brave, not having the courage to curtail his extravagances, hurried blindly to his destruction. He gambled and lost all his own property; for ill-luck ever pursued him. Even then it was not too late to redeem his position. But he was too great a coward to look his difficulties in the face; therefore, having the temptation to commit so terribly easy a crime ever before him in his office, he began—first, timidly, to a small extent; then wildly, in panic, in order to retrieve his losses—to speculate with the moneys entrusted to him by his clients. He pawned their securities; he forged their names; he plunged ever
Pages