You are here
قراءة كتاب Wise Saws and Modern Instances, Volume 2 (of 2)
تنويه: تعرض هنا نبذة من اول ١٠ صفحات فقط من الكتاب الالكتروني، لقراءة الكتاب كاملا اضغط على الزر "اشتر الآن"
Wise Saws and Modern Instances, Volume 2 (of 2)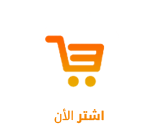 WISE SAWS
AND
MODERN INSTANCES.
VOL. II.
London:
Printed by A. Spottiswoode,
New-Street-Square.
WISE SAWS
AND
MODERN INSTANCES.
BY
THOMAS COOPER,
THE CHARTIST,

AUTHOR OF
"THE PURGATORY OF SUICIDES."

IN TWO VOLUMES.

VOL. II.


LONDON:
PRINTED FOR JEREMIAH HOW,
209. PICCADILLY.
1845.

---
CONTENTS
OF
THE SECOND VOLUME.
| | |
| --- | --- |
|   | PAGE |
| The Old Corporation | 7 |
| Ned Wilcom; a Story of a Father's Sacrifice of His Child at the Shrine of Mammon | 25 |
| London 'Venture; or, the old Story over again | 42 |
| The Lad who felt like a Fish out of Water | 60 |
| The Intellectual Lever that lacked a Fulcrum | 84 |
| Nicholas Nixon, "Gentleman," who could not understand why, but who knew "it was so" | 111 |
| Signs of the Times; or, One Parson and Two Clerks | 123 |
| Dame Deborah Thrumpkinson, and her Orphan Apprentice, Joe | 150 |
| Toby Lackpenny the Philosophical: a Devotee of the Marvellous | 204 |
---
THE OLD CORPORATION.
Those words "odd," and "singular," and "eccentric," what odd, singular, eccentric sort of words they are, reader! How often they mean nothing,—being thrown out, as descriptions of character, by drivelling Ignorance, who scrapes them up as the dregs,—the mere siftings left at the bottom of his vocabulary, when he has expended his scant collection of more definite images-in-syllables. And how much more often are they affixed to the memories of the living or dead, who have been real brothers among men, and have thus earned these epithets from jaundiced envy, or guilty selfishness, or heartless pride and tyranny. How little it commends to us, either our common nature, or such corrupt fashioning as ages of wrong have given it, that, if we would become acquainted with a truly good man,—a being to love and to knit the heart unto,—we must seek for him among the class of character which the world—woe worth it!—calls "odd," or "singular," or "eccentric!"
Yet so it is, the best of mankind, those, most veritably, "of whom the world was not worthy," have been, in their day, either the butt for the sneers of silliness, or the object of envy's relentless hate, or they have toiled and toiled, perhaps unto martyrdom, beneath the withering, blasting frown of pride and oppression. Ay, and let us be honest with ourselves, and confess, that though years or hard experience may have bettered our own natures,—for we are all too much like that kind of fruit which takes long days and many weathers to ripen it, so as to bring forth its most wholesome flavour,—let us be honest, I say, with ourselves, and confess, that we were as foolishly willing as others, in our youth, to laugh at what the varlet world calls oddness, and singularity, and eccentricity. Some of us, however, now see matters in a somewhat different light. We have discovered that there is some marrow of meaning in many of those old saws we once thought so tiresome and dry,—such as, "All is not gold that glitters," and, "Judge not a nut by the shell," and the like; and we say, within ourselves, when we are in a moralising mood, (as you and I are now, reader,) that, if we were young again, we would not join the world in laughing as we used to laugh with it, at certain queer folk who dwell in our memories,—for we begin to have a shrewd suspicion that they were among the true "diamonds in the rough" of human character.
And, to be truly candid with ourselves, reader, have not you and I found out, by this time, that we are, to all intents and purposes, as "odd," and as "singular," and as "eccentric," as other folk? Is not the jewel of the truth this,—as pointless as the saying may look at first sight,—that—All men are singular? Hath not every man his likes and his dislikes, his whims and his caprices, his fancies and his hobbies, his faults and his failings? And are not these found so strangely interwoven in our daily thinkings, and sayings, and doings, that they may well make observers ponder upon them, if they had not enough of similar employment at home? Nay, if some one unnatural sort of thought, or impression, or habit, which each of us have, could be seen, at all times, by every body, in its true dimensions, would it not look as uncouth as one of those huge boulders of primary rock tumbled down from the mass, and left sticking out from some late-formed strata of marl, quite at a distance from its proper place, that the geologists talk of? Would not the thought, or impression, or habit, if our most attached friends could see it in its proper moral bulk, dwarf many of our "excellencies," as their partiality phrases it, and really render us poor deformed things, in their judgment?
"What, then, do ye mean to preach us into the belief that it is a crime for us ever to have a hearty, harmless laugh, at a queer fellow when we chance to see him?" Not exactly so, my lads; but we ought never to forget that we are queer fellows ourselves. Nor ought we to fail in the reflection that, if we were fully acquainted with that queer fellow, it might happen we should discover him to be of infinitely more moral value than ten thousand of the smooth-trimmed estimables in the eye of the world, who
Pages