You are here
قراءة كتاب Notes and Queries, Vol. IV, Number 108, November 22, 1851 A Medium of Inter-communication for Literary Men, Artists, Antiquaries, Genealogists, etc.
تنويه: تعرض هنا نبذة من اول ١٠ صفحات فقط من الكتاب الالكتروني، لقراءة الكتاب كاملا اضغط على الزر "اشتر الآن"
Notes and Queries, Vol. IV, Number 108, November 22, 1851 A Medium of Inter-communication for Literary Men, Artists, Antiquaries, Genealogists, etc.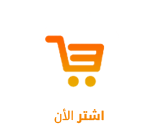 Vol. IV.—No. 108.
NOTES AND QUERIES:
A MEDIUM OF INTER-COMMUNICATION
FOR
LITERARY MEN, ARTISTS, ANTIQUARIES, GENEALOGISTS, ETC.
"When found, make a note of."—CAPTAIN CUTTLE.
VOL. IV.—No. 108.
SATURDAY, NOVEMBER 22. 1851.
Price Threepence. Stamped Edition, 4d.
CONTENTS.
NOTES:—
Age of Trees 401
Lines attributed to Admiral Byng 403
A Chapter on Emblems 403
Folk Lore:—Music at Funerals—Cheshire Folk Lore and Superstition 404
Minor Notes:—Talented—Anagram—Dictionary of Hackneyed Quotations 405
QUERIES:—
Masters and Marshals of the Ceremonies 405
Minor Queries:—Cause of Transparency—Gold Medal of the Late Duke of York—Compositions during the Protectorate—Bristol Tables—Macfarlane's Geographical Collection—"Acu tinali meridi"—Sir Joshua Reynolds—Great Plough at Castor Church—Church of St. Bene't Fink—Inscription on a Pair of Spectacles—Campbell—Family of Cordeux—Panelling Inscription—Infantry Firing 406
REPLIES:—
The Reverend Richard Farmer, by Bolton Corney 407
Anglo-Catholic Library 408
General James Wolfe 409
Punishment of Edward of Caernarvon by his Father—Character of Edward I. 409
Elizabeth Joceline's Legacy to an Unborne Child 410
Replies to Minor Queries:—Coleridge's "Christabel"—Dryden; Illustrations by T. Holt White—Lofcop, Meaning of—Middleton's Epigrams and Satyres—Lord Edward Fitzgerald—Earwig—Sanderson and Taylor—Island of Ægina and the Temple of Jupiter Panhellinius—The Broad Arrow—Consecration of Bishops in Sweden—Meaning of Spon—Quaker Expurgated Bible—Cozens the Painter—Authors of the Homilies 410
MISCELLANEOUS:—
Notes on Books, Sales, Catalogues, &c. 413
Books and Odd Volumes wanted 413
Notices to Correspondents 414
Advertisements 414
Notes.
AGE OF TREES.
Alexander von Humboldt, in his work entitled Views of Nature (pp. 220. 268-276. ed. Bohn), has some interesting remarks on the age of trees.
"In vegetable forms (he says) massive size is indicative of age; and in the vegetable kingdom alone are age and the manifestation of an ever-renewed vigour linked together."
Following up this remark, he refers to specimens of the Baobab (Adansonia digitata), with trunks measuring more than thirty feet in diameter, the age of which is estimated by Adanson at 5150 years. All calculations of the age of a tree, founded merely on the size of its trunk, are, however, uncertain, unless the law of its growth, and the limits of the variation producible by peculiar circumstances, are ascertained, which, in the case of the Adansonia, have not been determined. For the same reason, the calculation of 2,500 years for a gigantic cypress in Persia, mentioned by Evelyn in his Silva, is of no value.
Humboldt afterwards refers to "the more certain estimations yielded by annular rings, and by the relation found to exist between the thickness of the layer of wood and the duration of growth;" which, he adds, give us shorter periods for our temperate northern zone. The calculation of the age of a tree, founded on its successive rings, appears to be quite certain; and whenever these can be counted, the age of a tree can be determined without risk of error. Humboldt quotes a statement from Endlicher, that "in Lithuania linden (or lime) trees have been felled which measured 87 feet round, and in which 815 annular rings have been counted." The section of a trunk of a silver fir,
Pages