You are here
قراءة كتاب The Memoirs of Jacques Casanova de Seingalt, Vol. VI (of VI), "Spanish Passions" The First Complete and Unabridged English Translation, Illustrated with Old Engravings
تنويه: تعرض هنا نبذة من اول ١٠ صفحات فقط من الكتاب الالكتروني، لقراءة الكتاب كاملا اضغط على الزر "اشتر الآن"
The Memoirs of Jacques Casanova de Seingalt, Vol. VI (of VI), "Spanish Passions" The First Complete and Unabridged English Translation, Illustrated with Old Engravings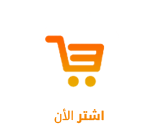 THE MEMOIRS
OF
JACQUES CASANOVA de SEINGALT

1725-1798
THE RARE UNABRIDGED LONDON EDITION OF 1894 TRANSLATED BY ARTHUR MACHEN TO WHICH HAS BEEN ADDED THE CHAPTERS DISCOVERED BY ARTHUR SYMONS.
---
[Transcriber's Note: These memoires were not written for children, they may outrage readers also offended by Chaucer, La Fontaine, Rabelais and The Old Testament. D.W.]
---
CONTENTS
EPISODE 27 — EXPELLED FROM SPAIN
EPISODE 29 — FLORENCE TO TRIESTE
EPISODE 30 — OLD AGE AND DEATH OF CASANOVA
PART THE FIRST — VENICE 1774-1782
I — CASANOVA'S RETURN TO VENICE
II — RELATIONS WITH THE INQUISITORS
V — MLLE—— X—— . . . C—— . . . V——. . .
Pages