You are here
قراءة كتاب The Curse of Carne's Hold: A Tale of Adventure
تنويه: تعرض هنا نبذة من اول ١٠ صفحات فقط من الكتاب الالكتروني، لقراءة الكتاب كاملا اضغط على الزر "اشتر الآن"
The Curse of Carne's Hold: A Tale of Adventure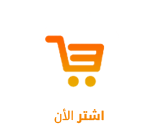 THE CURSE OF CARNE'S HOLD
A Tale of Adventure
BY G. A. HENTY
AUTHOR OF "ALL BUT LOST," "GABRIEL ALLEN, M.P.," ETC., ETC.
NEW EDITION
LONDON
GRIFFITH FARRAN & CO.
NEWBERY HOUSE, 39, CHARING CROSS ROAD
The Right of Translation and Reproduction is reserved.
---
"'Hold tight, Mary,' he said, as he cut down a native who was springing upon him from the bushes."
---
CONTENTS
---
THE CURSE OF CARNE'S HOLD
---
CHAPTER I.
HOW THE CURSE BEGAN.
There was nothing about Carne's Hold that would have suggested to the mind of the passing stranger that a curse lay upon it. Houses to which an evil history is attached lie almost uniformly in low and damp situations. They are embedded in trees; their appearance is gloomy and melancholy; the vegetation grows rank around them, the drive is overgrown with weeds and mosses, and lichens cling to the walls. Carne's Hold possessed none of these features. It stood high up on the slope of a hill, looking down into the valley of the Dare, with the pretty village of Carnesford nestling among its orchards, and the bright stream sparkling in the sunshine.
There was nothing either gloomy or forbidding about its architecture, and the family now simply called their abode The Carnes; the term "Hold" that the country people applied to it was indeed a misnomer, for the bombardiers of Essex had battered the walls of the old fortified house, and had called in the aid of fire to finish the work of destruction. The whole of the present structure was therefore subsequent to that date; it had been added to and altered many times, and each of its owners had followed out his own fancies in utter disregard of those of his predecessors; consequently the house represented a medley of diverse styles, and, although doubtless an architectural monstrosity, was picturesque and pleasing to the eye of men ignorant of the canons of Art.
There were no large trees near it, though a clump rose a few hundred yards behind it, and took away the effect of bareness it would otherwise have had. The garden was well kept, and bright with flowers, and it was clear that no blighting influence hung over them, nor, it would be thought, over the girl, who, with a straw hat swinging in one hand, and a basket, moved among them. But the country people for six miles round firmly believed that a curse lay on Carne's Hold, and even among the county families no one would have been willing to give a daughter in marriage to an owner of the place.
Carnesford, now a good-sized
Pages