You are here
قراءة كتاب Zoological Illustrations, Volume 1 or, Original Figures and Descriptions of New, Rare, or Interesting Animals
تنويه: تعرض هنا نبذة من اول ١٠ صفحات فقط من الكتاب الالكتروني، لقراءة الكتاب كاملا اضغط على الزر "اشتر الآن"
Zoological Illustrations, Volume 1 or, Original Figures and Descriptions of New, Rare, or Interesting Animals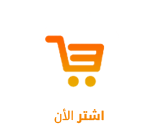 Zoological Illustrations,
OR
ORIGINAL FIGURES AND DESCRIPTIONS
OF
NEW, RARE, OR INTERESTING
ANIMALS,
SELECTED CHIEFLY FROM THE CLASSES OF
Ornithology, Entomology, and Conchology,
AND ARRANGED ON THE PRINCIPLES OF
CUVIER AND OTHER MODERN ZOOLOGISTS.
---
BY
WILLIAM SWAINSO

N, F.R.S., F.L.S.,
MEMBER OF THE WERNERIAN SOCIETY OF EDINBURGH, ETC.
---
VOL. I.

London:
PRINTED BY R. AND A. TAYLOR, SHOE-LANE:
FOR BALDWIN, CRADOCK, AND JOY, PATERNOSTER-ROW;
AND W. WOOD, STRAND.
---
1820-1.
---
PREFACE.

The termination of the first volume of the Zoological Illustrations is accomplished, and its contents will not only enable our readers to discern the nature of the work, but likewise to form a judgement, on that degree of improvement which we have introduced since its first publication, and they may safely rely on the continuation being in no respect inferior.
In commencing a work of this nature, we have had two principal objects in view: the diffusion of original observations, which, while they might further the ends of science, would also be interesting to the general reader; and that of discouraging the publication of distorted figures copied from old authors, by accustoming the public eye to original designs and correct representations of natural objects. How far we may have succeeded in this latter object, remains to be judged by others; we are however satisfied with having made the attempt, and we hope that abler pencils than our own, may engage in the prosecution of this most desirable object; for it is only by the publication of original matter, that a check can be given to the increasing number of compilations and multiplied copies of "ill-shaped" figures, by which error is perpetuated, and science retarded.
The only original work that has appeared in this country similar to our own, is the Zoological Miscellany by Dr. Leach, which, as it was discontinued after the third volume, it may be presumed was unsuccessful: although little can be said of many of the figures in the early volumes, those in the latter are much to be praised, and the whole are original; the descriptions also abound with details highly interesting to the scientific world, for which indeed the learned author principally intended it; nevertheless it is a question, whether science in the end would not have been equally, and perhaps more advanced, had this work been more adapted to general readers. Instruction in these days of refinement must be made easy, palatable, and enticing; the eye must be pleased, while the understanding is improved, and Wisdom in her simple dignified garb will often be deserted for Ignorance, decked out in the glittering trappings of Folly.
The Naturalist's Miscellany conducted by Dr. Shaw, in its miscellaneous nature also resembled the present work, and reached to the extent of twenty-four volumes. What an invaluable fund of information these might have contained had their contents been original! Unfortunately, however, the exceptions are so few, that the whole may be termed a loose compilation, the descriptions being mostly given in as few words as possible, and the figures not only copied from wretched representations found in old authors, but often coloured from their descriptions only! It is indeed lamentable that the Author, whose talents and abilities were unquestionable, should have exerted them so little, and thus have descended to the rank of a voluminous compiler, for little better can be said of the General Zoology, begun and continued under his name: little original matter can there be found, excepting in the latter volumes, yet even in these no notice whatever is taken of the immense number of new species discovered in Africa by Le Vaillant, and long ago published in the Oiseaux d'Afrique: the engravings also are in like manner copied from old prints, enlarged or diminished as occasion offers, without even a regard to the selection of the best. It may be as well to observe in this place, that a great number of generic distinctions have been made in the two last volumes; which, as they have not been followed by any of the great and acknowledged Zoologists on the Continent, and appear to us in many instances trivial and unnecessary, will not be adopted in this work.
It will be unnecessary to point out with regard to the scientific arrangement, that we have avowedly adopted the principles of the modern classification; which the strict followers of Linnæus (in this country alone) have so long, but so ineffectually opposed. The first has been designated as the natural, and the other the artificial system; and, without entering into a critical disquisition on these definitions, it will be sufficient to observe, that by the Artificial System we bend nature to conform to certain arbitrary principles, which we lay down and to which we insist all her productions known and unknown will conform; while in the Natural method, we endeavour by tracing her modifications, to adapt our system to that which appears to regulate her operations. In the one we give laws, in the other receive them; by the first we are taught to believe that the highest attainment of the science, is that of ascertaining the name of an object in our Museum, or of giving a new one; we record it in our favourite system as a grammarian enters a new word in his dictionary, and there the matter terminates. Where the artificial system ends, the natural begins; for we then proceed to the investigation of affinities founded on anatomical construction, economy, and geographic distribution; our attention ceases to be confined to individuals, and extends to large groups; general facts enable us to draw general conclusions, till the mind begins faintly to discern a vast and mighty plan, by which the zones of the earth are peopled by their own respective races of animate beings; blending their confines unto each other with divine harmony, beauty, and usefulness.
That these inquiries and results have had a most wonderful effect on the natural sciences of late years, is abundantly evident. Geology, a subject hardly thought of in this country a few years ago, is now found to be a science of the first importance; with this, however, Conchology is so intimately connected, that without a certain knowledge of it, the geologist is frequently unable to prosecute inquiries of the most interesting nature; and there is little doubt but that Botany has been raised to the rank it now so justly holds, solely because its natural system has been more generally studied and advocated in this country, than that of any other branch of Natural History. In this science at least, we possess a superiority which our continental neighbours cannot dispute; and the name of Brown will be enrolled in the brightest page of our philosophic inquirers.
That the prejudiced adherence to the strict Linnæan system, has been the primary cause why Zoology has been more neglected with us than on the Continent, will admit of little doubt; for by shutting the door to all further improvement, it has impressed the generality of our countrymen with an idea, that the highest object of the Naturalist was to label the contents of a museum, and to arrange stuffed animals, like quaint patterns of old china, in glass cases: to thinking minds no less than to the vulgar, this
Pages