You are here
قراءة كتاب The Lone Ranger Rides
تنويه: تعرض هنا نبذة من اول ١٠ صفحات فقط من الكتاب الالكتروني، لقراءة الكتاب كاملا اضغط على الزر "اشتر الآن"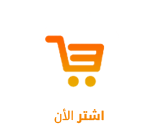 THE
LONE RANGER
RIDES
By FRAN STRIKER
Illustrated by W. A. SMITH
G. P. PUTNAM'S SONS
NEW YORK
Copyright, 1941, by The Lone Ranger, Inc.
All rights reserved. This book, or parts thereof, must not be reproduced in any form without permission.
Manufactured in the United States of America
VAN REES PRESS, NEW YORK
Transcriber's Note:
Extensive research did not uncover any evidence that the U.S. copyright on this publication was renewed.
The local dialog has been retained including the following:
page 54: "Take's more thinkin',"
-- possible typo for "Takes more thinkin',"
page 114: strong, stanch friend
-- possible typo for strong, staunch friend
The author's use of both addleheaded and addle-headed has been retained.
TO
GEORGE W. TRENDLE

---
CONTENTS
CHAPTER
PAGE
I.
The Basin
3
II.
The Gap
8
III.
The Cave
16
IV.
Gray Dawn
22
V.
Tonto
33
VI.
Silver
42
VII.
Yuma
50
VIII.
A Matter of Murder
61
IX.
Bryant Talks
69
X.
The Lone Ranger
83
XI.
The Lone Ranger Rides
90
XII.
A Legal Paper
96
XIII.
Help Wears a Mask
102
XIV.
The Trail Leads Down
111
XV.
Intrigue Comes Closer
119
XVI.
One-Eye Sees Death
132
XVII.
Penelope Signs Her Name
140
XVIII.
A Gambler Talks
151
XIX.
Announcement Extraordinary
162
XX.
Red Oak
173
XXI.
An Admission from Bryant Cavendish
182
XXII.
Stalemate
191
XXIII.
Yuma Rides Behind a Masked Man
201
XXIV.
Bryant Goes Home
207
XXV.
Who Is Andrew Munson?
219
Pages