You are here
قراءة كتاب Man's Place in Nature, and Other Essays
تنويه: تعرض هنا نبذة من اول ١٠ صفحات فقط من الكتاب الالكتروني، لقراءة الكتاب كاملا اضغط على الزر "اشتر الآن"
Man's Place in Nature, and Other Essays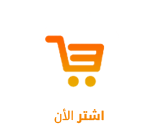 EVERYMAN'S LIBRARY

EDITED BY ERNEST RHYS

SCIENCE
HUXLEY'S ESSAYS

WITH AN INTRODUCTION BY

SIR OLIVER LODGE
---
---
THE PUBLISHERS OF EVERYMAN'S LIBRARY WILL BE PLEASED TO SEND FREELY TO ALL APPLICANTS A LIST OF THE PUBLISHED AND PROJECTED VOLUMES TO BE COMPRISED UNDER THE FOLLOWING TWELVE HEADINGS:
TRAVEL ☙ SCIENCE ☙ FICTION
THEOLOGY & PHILOSOPHY
HISTORY ☙ CLASSICAL
CHILDREN'S BOOKS
ESSAYS ☙ ORATORY
POETRY & DRAMA
BIOGRAPHY
ROMANCE
IN TWO STYLES OF BINDING, CLOTH, FLAT BACK, COLOURED TOP, AND LEATHER, ROUND CORNERS, GILT TOP.
London: J. M. DENT & CO.
---
[Pg iv]
[Pg v]
First Edition, February 1906

Reprinted July 1906
---
CONTENTS
 
PAGE
I.

On the Natural History of the Man-Like Apes

1
II.

On the Relations of Man to the Lower Animals

52
III.

On Some Fossil Remains of Man

111
IV.

The Present Condition of Organic Nature

151
V.

The Past Condition of Organic Nature

168
VI.

The Method by which the Causes of the Present and Past Conditions of Organic

 

Nature are to be Discovered.—The Origination of Living Beings

186
VII.

The Perpetuation of Living Beings, Hereditary Transmission and Variation

208
VIII.

The Conditions of Existence as Affecting the Perpetuation of Living Beings

225
IX.

A Critical Examination of the Position of Mr. Darwin's Work, "On the

 

Origin of Species," in Relation to the Complete Theory of the Causes of the

 

Phenomena of Organic Nature

245
X.

On the Educational Value of the Natural History Sciences

264
 
(Lecture delivered at St. Martin's Hall, July 22, 1854).
XI.

On the Persistent Types of Animal Life

283
 
(Lecture delivered at the Royal Institution, June 3, 1859.)
XII.

Time and Life

287
 
(Macmillan's Magazine, December 1859.)
XIII.

Darwin on the Origin of Species

299
 
(Westminster Review, April 1860.)
XIV.

The Darwinian Hypothesis

337
 
(Times, December 26, 1859.)
XV.

A Lobster; or, The Study of Zoology

352
 
(Lecture delivered at South Kensington Museum, May 14, 1860).
---
INTRODUCTION
Forty years ago the position of scientific studies was not so firmly established as it is to-day, and a conflict was necessary to secure their general recognition. The forces of obscurantism and of free and easy dogmatism were arrayed
Pages