You are here
قراءة كتاب Essays from 'The Guardian'
تنويه: تعرض هنا نبذة من اول ١٠ صفحات فقط من الكتاب الالكتروني، لقراءة الكتاب كاملا اضغط على الزر "اشتر الآن"
Essays from 'The Guardian'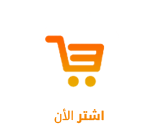 ESSAYS FROM 'THE GUARDIAN'
By WALTER HORATIO PATER
NOTES BY THE E-TEXT EDITOR:
E-text Editor: Alfred J. Drake, Ph.D. Electronic Version 1.0 / Date 10-12-01
Reliability: Although I have done my best to ensure that the text you read is error-free in comparison with an exact reprint of the standard edition—Macmillan's 1910 Library Edition—please exercise scholarly caution in using it. It is not intended as a substitute for the printed original but rather as a searchable supplement. My e-texts may prove convenient substitutes for hard-to-get works in a course where both instructor and students accept the possibility of some imperfections in the text, but if you are writing a scholarly article, dissertation, or book, you should use the standard hard-copy editions of any works you cite.
Pagination and Paragraphing: To avoid an unwieldy electronic copy, I have transferred original pagination to brackets. A bracketed numeral such as [22] indicates that the material immediately following the number marks the beginning of the relevant page. I have preserved paragraph structure except for first-line indentation.
Hyphenation: I have not preserved original hyphenation since an e-text does not require line-end or page-end hyphenation.
Greek typeface: For this full-text edition, I have transliterated Pater's Greek quotations. If there is a need for the original Greek, it can be viewed at my site, http://www.ajdrake.com/etexts, a Victorianist archive that contains the complete works of Walter Pater and many other nineteenth-century texts, mostly in first editions.
CONTENTS
ESSAYS FROM 'THE GUARDIAN'
WALTER HORATIO PATER
PATER'S NOTE: The nine papers contained in the following volume originally appeared anonymously in The Guardian newspaper.
E-TEXT EDITOR'S NOTE: I have not preserved the title pages of this volume, but have instead moved dates to each essay's end and included any necessary title-page material in the heading area of the first substantive page.
I. ENGLISH LITERATURE
FOUR BOOKS FOR STUDENTS OF ENGLISH LITERATURE
[3] THE making of an anthology of English prose is what must have occurred to many of its students, by way of pleasure to themselves, or of profit to other persons. Such an anthology, the compass and variety of our prose literature being considered, might well follow exclusively some special line of interest in it; exhibiting, for instance, what is so obviously striking, its imaginative power, or its (legitimately) poetic beauty, or again, its philosophical capacity. Mr. Saintsbury's well-considered Specimens of English Prose Style, from Malory to Macaulay (Kegan Paul), a volume, as we think, which bears fresh witness to the truth of the old remark that it takes a scholar indeed to make a [4] good literary selection, has its motive sufficiently indicated in the very original "introductory essay," which might well stand, along with the best of these extracts from a hundred or more deceased masters of English, as itself a document or standard, in the matter of prose style. The essential difference between poetry and prose—"that other beauty of prose"—in the words of the motto he has chosen from Dryden, the first master of the sort of prose he prefers:—that is Mr. Saintsbury's burden. It is a consideration, undoubtedly, of great importance both for the writer and the critic; in England especially, where, although (as Mr. Saintsbury rightly points out, in correction of an imperfectly informed French critic of our literature) the radical distinction between poetry and prose has ever been recognized by its students, yet the imaginative impulse, which is perhaps the richest of our purely intellectual gifts, has been apt to invade the province of that tact and good judgment, alike as to matter and manner, in which we are not richer than other people. Great poetry and great prose, it might be found, have most of their qualities in common. But [5] their indispensable qualities are different, or even opposed; and it is just the indispensable qualities of prose and poetry respectively, which it is so necessary for those who have to do with either to bear ever in mind. Order, precision, directness, are the radical merits of prose thought; and it is more than merely legitimate that they should form the criterion of prose style, because within the scope of those qualities, according to Mr. Saintsbury, there is more than just the quiet, unpretending usefulness of the bare sermo pedestris. Acting on language, those qualities generate a specific and unique beauty—"that other beauty of prose"—fitly illustrated by these specimens, which the reader needs hardly be told, after what has been now said, are far from being a collection of "purple patches."
Whether or not he admits their practical cogency, an attentive reader will not fail to be interested in the attempt Mr. Saintsbury has made to give technical rules of metre for the production of the true prose rhythm. Any one who cares to do so might test the validity of those rules in the nearest possible way, by applying them to the varied examples in this wide [6] survey of what has been actually well done in English prose, here exhibited on the side of their strictly prosaic merit—their conformity, before all other aims, to laws of a structure primarily reasonable. Not that that reasonable prose structure, or architecture, as Mr. Saintsbury conceives it, has been always, or even generally, the ideal, even of those chosen writers here in evidence. Elizabethan prose, all too chaotic in the beauty and force which overflowed into it from Elizabethan poetry, and incorrect with an incorrectness which leaves it scarcely legitimate prose at all: then, in reaction against that, the correctness of Dryden, and his followers through the eighteenth century, determining the standard of a prose in the proper sense, not inferior to the prose of the Augustan age in Latin, or
Pages