You are here
قراءة كتاب Mozart: The Man and the Artist, as Revealed in His Own Words
تنويه: تعرض هنا نبذة من اول ١٠ صفحات فقط من الكتاب الالكتروني، لقراءة الكتاب كاملا اضغط على الزر "اشتر الآن"
Mozart: The Man and the Artist, as Revealed in His Own Words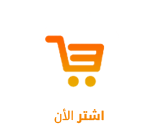 Mozart still something to say to us who have just stepped timidly into a new century separated by another from that of the composer? Much; very much. Many prophets have arisen since Mozart's death; two of them have moved us profoundly with their evangel. One of them knew all the mysteries, and Nature took away his hearing lest he proclaim too much. We followed him into all the depths of the world of feeling. The other shook us awake and placed us in the hurly-burly of national life and striving; pointing to his own achievements, he said: "If you wish it, you have now a German art!" The one was Beethoven,—the other Wagner. Because their music demands of us that we share with it its experiences and struggles, they are the guiding spirits of a generation which has grown up in combat and is expecting an unknown world of combat beyond the morning mist of the new century.
But we are in the case of the man in the fairy tale who could not forget the merry tune of the forest bird which he had heard as a boy. We gladly permit ourselves to be led, occasionally, out of the rude realities that surround us, into a beautiful world that knows no care but lies forever bathed in the sunshine of cloudless happiness,—a world in which every loveliness of which fancy has dreamed has taken life and form. It is because of this that we make pilgrimages to the masterpieces of the plastic arts, that we give heed to the speech of Schiller, listen to the music of Mozart. When wearied by the stress of life we gladly hie to Mozart that he may tell us stories of that land of beauty, and convince us that there are other and better occupations than the worries and combats of the fleeting hour. This is what Mozart has to tell us today. In spite of Wagner he has an individual mission to fulfill which will keep him immortal. "That of which Lessing convinces us only with expenditure of many words sounds clear and irresistible in 'The Magic Flute':—the longing for light and day. Therefore there is something like the glory of daybreak in the tones of Mozart's opera; it is wafted towards us like the morning breeze which dispels the shadows and invokes the sun."
Mozart remains ever young; one reason is because death laid hold of him in the middle of his career. While all the world was still gazing expectantly upon him, he vanished from the earth and left no hope deceived. His was the enviable fate of a Raphael, Schiller and Korner. As the German ('tis Schumann's utterance) thinks of Beethoven when he speaks the word symphony, so the name of Mozart in his mind is associated with the conception of things youthful, bright and sunny. Schumann was fully conscious of a purpose when he called out, "Do not put Beethoven in the hands of young people too early; refresh and strengthen them with the fresh and lusty Mozart." Another time he writes: "Does it not seem as if Mozart's works become fresher and fresher the oftener we hear them?"
The more we realize that Wagner places a heavy and intoxicating draught before us the more we shall appreciate the precious mountain spring which laves us in Mozart's music, and the less willing we shall be to permit any opportunity to pass unimproved which offers us the crystal cup. In the mind of Goethe genius was summed up in the name of Mozart. In a prophetic ecstasy he spoke the significant words: "What else is genius than that productive power through which deeds arise, worthy of standing in the presence of God and Nature, and which, for this reason, bear results and are lasting? All the creations of Mozart are of this class; within them there is a generative force which is transplanted from generation to generation, and is not likely soon to be exhausted or devoured."
CHIPS FROM THE WORKSHOP
1. "If one has the talent it pushes for utterance and torments one; it will out; and then one is out with it without questioning. And, look you, there is nothing in this thing of learning out of books. Here, here and here (pointing to his ear, his head and his heart) is your school. If everything is right there, then take your pen and down with it; afterward ask the opinion of a man who knows his business."
(To a musically talented boy who asked Mozart how one might learn to compose.)
2. "I can not write poetically; I am no poet. I can not divide and subdivide my phrases so as to produce light and shade; I am no painter. I can not even give expression to my sentiments and thoughts by gestures and pantomime; I am no dancer. But I can do it with tones; I am a musician….I wish you might live till there is nothing more to be said in music."
(Mannheim, November 8, 1777, in a letter of congratulation to his father who was born on November 14, 1719. Despite his assertion Mozart was an admirable dancer and passionately devoted to the sport. [So says Herr Kerst obviously misconceiving Mozart's words. It is plain to me that the composer had the classic definition of the dance in mind when he said that he was no dancer. The dance of which he was thinking was that described by Charles Kingsley. "A dance in which every motion was a word, and rest as eloquent as motion; in which every attitude was a fresh motive for a sculptor of the purest school, and the highest physical activity was manifested, not as in coarse pantomime, in fantastic bounds and unnatural distortions, but in perpetual delicate modulations of a stately and self-sustained grace." H.E.K.])
3. "The poets almost remind me of the trumpeters with their tricks of handicraft. If we musicians were to stick as faithfully to our rules (which were very good as long as we had no better) we should make as worthless music as they make worthless books."
(Vienna, October 13, 1781, to his father. He is writing about the libretto of "Die Entfuhrung aus dem Serail," by Stephanie. The trumpeters at the time still made use of certain flourishes which had been traditionally preserved in their guild.)
4. "I have spared neither care nor labor to produce something excellent for Prague. Moreover it is a mistake to think that the practice of my art has become easy to me. I assure you, dear friend, no one has given so much care to the study of composition as I. There is scarcely a famous master in music whose works I have not frequently and diligently studied."
(A remark to Conductor Kucharz in Prague, who led the rehearsals for "Don Giovanni" in 1787.)
5. "They are, indeed, the fruit of long and painstaking labor; but the hope which some of my friends aroused in me, that my work would be rewarded at least in part, has given me courage and the flattering belief that these, my offspring, will some day bring me comfort."
(From the dedication of the Six Quartets to Haydn in 1785. The quartets were sent back to the publisher, Artaria, from Italy, because "they contained so many misprints." The unfamiliar chords and dissonances were looked upon as printers' errors. Grassalkowitsch, a Hungarian prince, thought his musicians were playing faultily in some of these passages, and when he learned differently he tore the music in pieces.)
6. "I can not deny, but must confess that I shall be glad when I receive my release from this place. Giving lessons here is no fun; you must work yourself pretty tired, and if you don't give a good many lessons you will make but little money. You must not think that it is laziness;—no!—but it goes counter to my genius, counter to my mode of life. You know that, so to speak, I am wrapped up in music,—that I practice it all day long,—that I like to speculate, study, consider. All this is prevented by my mode of life here. I shall, of course, have some free hours, but they will be so few that they will be necessary more for recuperation than work."
(Paris, July 31, 1778, to his father.)
7. "M. Le
Pages