You are here
قراءة كتاب Mozart: The Man and the Artist, as Revealed in His Own Words
تنويه: تعرض هنا نبذة من اول ١٠ صفحات فقط من الكتاب الالكتروني، لقراءة الكتاب كاملا اضغط على الزر "اشتر الآن"
Mozart: The Man and the Artist, as Revealed in His Own Words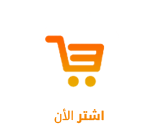 irregular. The Italians, who followed classic models, for a reason amply explained by the genesis of the art-form, rigorously excluded comedy from serious operas, except as intermezzi, until they hit upon a third classification, which they called opera semiseria, in which a serious subject was enlivened with comic episodes. Our dramatic tastes being grounded in Shakespeare, we should be inclined to put down 'Don Giovanni' as a musical tragedy; or, haunted by the Italian terminology, as opera semiseria; but Mozart calls it opera buffa, more in deference to the librettist's work, I fancy, than his own."—"How to Listen to Music," page 221. H.E.K.])
27. "In opera, willy-nilly, poetry must be the obedient daughter of music. Why do Italian operas please everywhere, even in Paris, as I have been a witness, despite the wretchedness of their librettos? Because in them music rules and compels us to forget everything else. All the more must an opera please in which the plot is well carried out, and the words are written simply for the sake of the music and not here and there to please some miserable rhyme, which, God knows, adds nothing to a theatrical representation but more often harms it. Verses are the most indispensable thing in music, but rhymes, for the sake of rhymes, the most injurious. Those who go to work so pedantically will assuredly come to grief along with the music. It were best if a good composer, who understands the stage, and is himself able to suggest something, and a clever poet could be united in one, like a phoenix. Again, one must not fear the applause of the unknowing."
(Vienna, October 13, 1781, to his father. The utterance is notable as showing Mozart's belief touching the relationship between text and music; he places himself in opposition to Gluck whose ideas were at a later day accepted by Wagner. ["It was my intention to confine music to its true dramatic province, of assisting poetical expression, and of augmenting the interest of the fable, without interrupting the action, or chilling it with useless and superfluous ornaments; for the office of music, when joined to poetry, seemed to me to resemble that of coloring in a correct and well disposed design, where the lights and shades only seem to animate the figures without altering the outline." Gluck in his dedication of "Alceste" to the Grand Duke of Tuscany. "The error in the genre of opera consists herein, that a means of expression (music) has been made the end, while the end of expression (the drama) has been made a means." Wagner, "Opera and Drama." H.E.K.])
28. "Nota bene, what has always seemed unnatural in an aria are the asides. In speech one can easily and quickly throw in a few words in an aside; but in an aria, in which the words must be repeated, the effect is bad."
(Munich, November 8, 1780, to his father. Mozart had been invited to Munich to compose an opera, "Idomeneo, Re di Creta," for the carnival of 1781. [In contradistinction to the observations touching poetry and music in the preceding paragraph, this remark shows that he nevertheless had a sense of dramatic propriety. He accepted the form as he found it, but protested against the things which stood in the way of its vitalization. H.E.K.])
29. "The second duet will be cut out entirely—more for the good than the harm of the opera. You shall see for yourself, if you read over the scene, that it would be weakened and cooled by an aria or duet, which, moreover, would be extremely annoying to the other actors who would have to stand around with nothing to do; besides the magnanimous contest between 'Ilia' and 'Idamante' would become too long and therefore lose in value."
(Munich, November 13, 1780, to his father. The reference is to the opera "Idomeneo.")
30. "It will be better to write a recitative under which the instruments can do some good work; for in this scene, which is to be the best in the whole opera, there will be so much noise and confusion on the stage that an aria would cut but a sorry figure. Moreover there will be a thunder-storm which is not likely to cease out of respect for an aria, and the effect of a recitative between two choruses will be incomparably better."
(Munich, November 15, to his father. Mozart was at work on
"Idomeneo.")

31. "Don't you think that the speech of the subterranean voice is too long? Think it over, carefully. Imagine the scene on the stage. The voice must be terrifying—it must be impressive, one must believe it real. How can this be so if the speech is too long—the length itself convincing the listener of the fictitiousness of the scene? If the speech of the 'Ghost' in 'Hamlet' were not so long it would be more effective."
(Vienna, November 29, 1780, to his father, who had made the following suggestions respecting the opera "Idomeneo." "Idamante and Ilia have a short quarrel (near the close of the opera) in a few words of recitative which is interrupted by a subterranean noise, whereupon the oracle speaks also from the depths. The voice and the accompaniment must be moving, terrifying and most extraordinary; it ought to make a masterpiece of harmony.")
32. "In a word: far-fetched or unusual words are always out of place in an agreeable aria; moreover, I should like to have the aria suggest only restfulness and satisfaction; and if it consisted of only one part I should still be satisfied—in fact, I should prefer to have it so."
(Munich, December 5, 1780, to his father. "Idomeneo" is still the subject of discussion.)
33. "As to the matter of popularity, be unconcerned; there is music in my opera for all sorts of persons—but none for long ears."
(Munich, December 16, 1780, to his father, who had expressed a fear that Mozart would not write down to the level of his public. [On December 11, his father had written: "I recommend you not to think in your work only of the musical public, but also of the unmusical. You know that there are a hundred ignorant people for every ten true connoisseurs; so do not forget what is called popular and tickle the long ears." H.E.K.])
34. "I have had a good deal of trouble with him about the quartet. The oftener I fancy it performed on the stage the more effective it seems to me; and it has pleased all who have heard it on the pianoforte. Raaff alone thinks it will make no effect. He said to me in private: 'Non c'e da spianar la voce—it is too curt.' As if we should not speak more than we sing in a quartet! He has no understanding of such things. I said to him simply: 'My dear friend, if I knew a single note which might be changed in this quartet I would change it at once; but I have not been so completely satisfied with anything in the opera as I am with this quartet; when you have heard it sung together you will talk differently. I have done my best to fit you with the two arias, will do it again with the third, and hope to succeed; but you must let the composer have his own way in trios and quartets.' Whereupon he was satisfied. Recently he was vexed because of one of the words in his best aria—'rinvigorir' and 'ringiovenir,' particularly 'vienmi a rinvigorir'—five i's. It is true it is very unpleasant at the conclusion of an aria."
(Munich, December 27, 1780, to his father. Raaff was the principal singer in the opera "Idomeneo," which Mozart had been commissioned to write by the Elector for Munich. The observation shows how capable Mozart was of appreciating foreign criticism.)
35. "My head and hands are so full of the third act that it would not be strange if I were myself transformed into a third act. It has cost me more care than an entire opera, for there is scarcely a scene in it which is not interesting. The accompaniment for the subterranean voice consists of five voices only—three trombones and two French-horns, which are placed at
Pages