You are here
قراءة كتاب A Lady's Visit to the Gold Diggings of Australia in 1852-53
تنويه: تعرض هنا نبذة من اول ١٠ صفحات فقط من الكتاب الالكتروني، لقراءة الكتاب كاملا اضغط على الزر "اشتر الآن"
A Lady's Visit to the Gold Diggings of Australia in 1852-53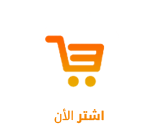 A Lady's Visit to the Gold Diggings
of Australia in 1852-53
by
Mrs Charles (Ellen) Clacy
CONTENTS
Chapter I.
INTRODUCTORY REMARKS
It may be deemed presumptuous that one of my age and sex should venture to give to the public an account of personal adventures in a land which has so often been descanted upon by other and abler pens; but when I reflect on the many mothers, wives, and sisters in England, whose hearts are ever longing for information respecting the dangers and privations to which their relatives at the antipodes are exposed, I cannot but hope that the presumption of my undertaking may be pardoned in consideration of the pleasure which an accurate description of some of the Australian Gold Fields may perhaps afford to many; and although the time of my residence in the colonies was short, I had the advantage (not only in Melbourne, but whilst in the bush) of constant intercourse with many experienced diggers and old colonists—thus having every facility for acquiring information respecting Victoria and the other colonies.
It was in the beginning of April, 185-, that the excitement occasioned by the published accounts of the Victoria "Diggings," induced my brother to fling aside his Homer and Euclid for the various "Guides" printed for the benefit of the intending gold-seeker, or to ponder over the shipping columns of the daily papers. The love of adventure must be contagious, for three weeks after (so rapid were our preparations) found myself accompanying him to those auriferous regions. The following pages will give an accurate detail of my adventures there—in a lack of the marvellous will consist their principal faults but not even to please would I venture to turn uninteresting truth into agreeable fiction. Of the few statistics which occur, I may safely say, as of the more personal portions, that they are strictly true.
Chapter II.
THE VOYAGE OUT
Everything was ready—boxes packed, tinned, and corded; farewells taken, and ourselves whirling down by rail to Gravesend—too much excited—too full of the future to experience that sickening of the heart, that desolation of the feelings, which usually accompanies an expatriation, however voluntary, from the dearly loved shores of one's native land. Although in the cloudy month of April, the sun shone brightly on the masts of our bonny bark, which lay in full sight of the windows of the "Old Falcon," where we had taken up our temporary quarters. The sea was very rough, but as we were anxious to get on board without farther delay, we entrusted our valuable lives in a four-oared boat, despite the dismal prognostications of our worthy host. A pleasant row that was, at one moment covered over
Pages