You are here
قراءة كتاب The Intrusion of Jimmy
تنويه: تعرض هنا نبذة من اول ١٠ صفحات فقط من الكتاب الالكتروني، لقراءة الكتاب كاملا اضغط على الزر "اشتر الآن"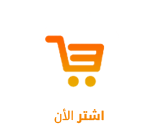 The Project Gutenberg EBook of The Intrusion of Jimmy, by P. G. Wodehouse
This eBook is for the use of anyone anywhere at no cost and with almost no restrictions whatsoever. You may copy it, give it away or re-use it under the terms of the Project Gutenberg License included with this eBook or online at www.gutenberg.net
Title: The Intrusion of Jimmy
Author: P. G. Wodehouse
Posting Date: January 30, 2009 [EBook #4075] Release Date: May, 2003 First Posted: November 11, 2001
Language: English
*** START OF THIS PROJECT GUTENBERG EBOOK THE INTRUSION OF JIMMY ***
Produced by Charles Franks and the Online Distributed Proofreading Team
THE INTRUSION OF JIMMY
BY
P.G. WODEHOUSE
CONTENTS
CHAPTER I. JIMMY MAKES A BET II. PYRAMUS AND THISBE III. MR. MCEACHERN IV. MOLLY V. A THIEF IN THE NIGHT VI. AN EXHIBITION PERFORMANCE VII. GETTING ACQUAINTED VIII. AT DREEVER IX. FRIENDS, NEW AND OLD X. JIMMY ADOPTS A LAME DOG XI. AT THE TURN OF THE ROAD XII. MAKING A START XIII. SPIKE'S VIEWS XIV. CHECK AND A COUNTER MOVE XV. MR. McEACHERN INTERVENES XVI. A MARRIAGE ARRANGED XVII. JIMMY REMEMBERS SOMETHING XVIII. THE LOCHINVAR METHOD XIX. ON THE LAKE XX. A LESSON IN PICQUET XXI. LOATHSOME GIFTS XXII. TWO OF A TRADE DISAGREE XXIII. FAMILY JARS XXIV. THE TREASURE-SEEKER XXV. EXPLANATIONS XXVI. STIRRING TIMES FOR SIR THOMAS XXVII. A DECLARATION OF INDEPENDENCE XXVIII. SPENNIE'S HOUR OF CLEAR VISION XXIX. THE LAST ROUND XXX. CONCLUSION
CHAPTER I
JIMMY MAKES A BET
The main smoking-room of the Strollers' Club had been filling for the last half-hour, and was now nearly full. In many ways, the Strollers', though not the most magnificent, is the pleasantest club in New York. Its ideals are comfort without pomp; and it is given over after eleven o'clock at night mainly to the Stage. Everybody is young, clean-shaven, and full of conversation: and the conversation strikes a purely professional note.
Everybody in the room on this July night had come from the theater. Most of those present had been acting, but a certain number had been to the opening performance of the latest better-than-Raffles play. There had been something of a boom that season in dramas whose heroes appealed to the public more pleasantly across the footlights than they might have done in real life. In the play that had opened to-night, Arthur Mifflin, an exemplary young man off the stage, had been warmly applauded for a series of actions which, performed anywhere except in the theater, would certainly have debarred him from remaining a member of the Strollers' or any other club. In faultless evening dress, with a debonair smile on his face, he had broken open a safe, stolen bonds and jewelry to a large amount, and escaped without a blush of shame via the window. He had foiled a detective through four acts, and held up a band of pursuers with a revolver. A large audience had intimated complete approval throughout.
"It's a hit all right," said somebody through the smoke.
"These near-'Raffles' plays always are," grumbled Willett, who played bluff fathers in musical comedy. "A few years ago, they would have been scared to death of putting on a show with a crook as hero. Now, it seems to me the public doesn't want anything else. Not that they know what they DO want," he concluded, mournfully.
"The Belle of Boulogne," in which Willett sustained the role of Cyrus K. Higgs, a Chicago millionaire, was slowly fading away on a diet of paper, and this possibly prejudiced him.
Raikes, the character actor, changed the subject. If Willett once got started on the wrongs of the ill-fated "Belle," general conversation would become impossible. Willett, denouncing the stupidity of the public, as purely a monologue artiste.
"I saw Jimmy Pitt at the show," said Raikes. Everybody displayed interest.
"Jimmy Pitt? When did he come back? I thought he was in Italy."
"He came on the Lusitania, I suppose. She docked this morning."
"Jimmy Pitt?" said Sutton, of the Majestic Theater. "How long has he been away? Last I saw of him was at the opening of 'The Outsider' at the Astor. That's a couple of months ago."
"He's been traveling in Europe, I believe," said Raikes. "Lucky beggar to be able to. I wish I could."
Sutton knocked the ash off his cigar.
"I envy Jimmy," he said. "I don't know anyone I'd rather be. He's got much more money than any man except a professional 'plute' has any right to. He's as strong as an ox. I shouldn't say he'd ever had anything worse than measles in his life. He's got no relations. And he isn't married."
Sutton, who had been married three times, spoke with some feeling.
"He's a good chap, Jimmy," said Raikes.
"Yes," said Arthur Mifflin, "yes, Jimmy is a good chap. I've known him for years. I was at college with him. He hasn't got my brilliance of intellect; but he has some wonderfully fine qualities. For one thing, I should say he had put more deadbeats on their legs again than half the men in New York put together."
"Well," growled Willett, whom the misfortunes of the Belle had soured, "what's there in that? It's mighty easy to do the philanthropist act when you're next door to a millionaire."
"Yes," said Mifflin warmly, "but it's not so easy when you're getting thirty dollars a week on a newspaper. When Jimmy was a reporter on the News, there used to be a whole crowd of fellows just living on him. Not borrowing an occasional dollar, mind you, but living on him—sleeping on his sofa, and staying to breakfast. It made me mad. I used to ask him why he stood for it. He said there was nowhere else for them to go, and he thought he could see them through all right—which he did, though I don't see how he managed it on thirty a week."
"If a man's fool enough to be an easy mark—" began Willett.
"Oh, cut it out!" said Raikes. "We don't want anybody knocking Jimmy here."
"All the same," said Sutton, "it seems to me that it was mighty lucky that he came into that money. You can't keep open house for ever on thirty a week. By the way, Arthur, how was that? I heard it was his uncle."
"It wasn't his uncle," said Mifflin. "It was by way of being a romance of sorts, I believe. Fellow who had been in love with Jimmy's mother years ago went West, made a pile, and left it to Mrs. Pitt or her children. She had been dead some time when that happened. Jimmy, of course, hadn't a notion of what was coming to him, when suddenly he got a solicitor's letter asking him to call. He rolled round, and found that there was about five hundred thousand dollars just waiting for him to spend it."
Jimmy Pitt had now definitely ousted "Love, the Cracksman" as a topic of conversation. Everybody present knew him. Most of them had known him in his newspaper days; and, though every man there would have perished rather than admit it, they were grateful to Jimmy for being exactly the same to them now that he could sign a check for half a million as he had been on the old thirty-a-week basis. Inherited wealth, of course, does not make a young man nobler or more admirable; but the young man does not always know this.
"Jimmy's had a queer life," said
Pages