You are here
قراءة كتاب The History of Antiquity, Vol. 3 (of 6)
تنويه: تعرض هنا نبذة من اول ١٠ صفحات فقط من الكتاب الالكتروني، لقراءة الكتاب كاملا اضغط على الزر "اشتر الآن"
The History of Antiquity, Vol. 3 (of 6)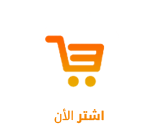 HISTORY OF ANTIQUITY.
FROM THE GERMAN
OF
PROFESSOR MAX DUNCKER,
BY
EVELYN ABBOTT, M.A., LL.D.,
FELLOW AND TUTOR OF BALLIOL COLLEGE, OXFORD.
VOL. III.
LONDON:
RICHARD BENTLEY & SON, NEW BURLINGTON STREET,
Publishers in Ordinary to Her Majesty the Queen.
1879.
Bungay:
CLAY AND TAYLOR, PRINTERS.
CONTENTS.
BOOK IV.
ASSYRIA.   ISRAEL.   EGYPT.   BABYLON.   LYDIA.
PAGE
CHAPTER I.
THE CAMPAIGNS OF TIGLATH PILESAR II
1
CHAPTER II.
THE PROPHETS OF ISRAEL
15
CHAPTER III.
THE PHARAOHS OF TANIS, BUBASTIS, AND NAPATA
50
CHAPTER IV.
THE FIRST COLLISION OF ASSYRIA AND EGYPT
76
CHAPTER V.
ASSYRIA IN THE REIGNS OF SARGON AND SENNACHERIB
95
CHAPTER VI.
SENNACHERIB IN SYRIA
121
CHAPTER VII.
ESARHADDON
143
CHAPTER VIII.
ASSURBANIPAL'S WARS AND VICTORIES
161
CHAPTER IX.
THE CONSTITUTION, ARMY, AND ART OF THE ASSYRIANS
182
CHAPTER X.
JUDAH UNDER MANASSES AND JOSIAH
208
CHAPTER XI.
THE NATIONS OF THE NORTH
228
CHAPTER XII.
THE FALL OF ASSYRIA
247
CHAPTER XIII.
EGYPT UNDER PSAMMETICHUS AND NECHO
295
CHAPTER XIV.
THE RESTORATION OF BABYLON
320
CHAPTER XV.
NEBUCHADNEZZAR AND HIS SUCCESSORS
356
CHAPTER XVI.
EGYPT UNDER THE LAST PHARAOHS
398
CHAPTER XVII.
THE OVERTHROW OF THE HERACLEIDS IN LYDIA
414
CHAPTER XVIII.
LYDIA UNDER THE MERMNADÆ
427
ASSYRIA.
CHAPTER I.
THE CAMPAIGNS OF TIGLATH PILESAR II.
In the course of the ninth century B.C. the power of Assyria had made considerable progress. In addition to the ancient dependencies on the upper Zab and the upper Tigris, in Armenia and Mesopotamia, the principalities and cities on the middle Euphrates had been reduced, the region of the Amanus had been won. Cilicia had been trodden by Assyrian armies, Damascus was humbled, Syria had felt the weight of the arms of Assyria in a number of campaigns; the kingdom of Israel and the cities of the Phenicians had repeatedly brought their tribute to the warlike princes of Nineveh; at length even the cities of the Philistines and the Edomites could not escape a similar payment. Tiglath Pilesar I. had seen the great sea of the West, the Mediterranean; three centuries later Bin-nirar III. received the tribute of all the harbour cities of the Syrian coast, the great centres of trade on this sea. Nor was it to the West only that the power of the Assyrians advanced. Shalmanesar II. and Bin-nirar III. gained the supremacy over Babylon, the ancient mother-country of Assyria. Each offered sacrifices at Babylon, Borsippa, and Kutha; while to the North-west the power of Assyria extended beyond Media as far as the shores of the Caspian Sea.
The successors of Bin-nirar III.
Pages