You are here
قراءة كتاب From sketch-book and diary
تنويه: تعرض هنا نبذة من اول ١٠ صفحات فقط من الكتاب الالكتروني، لقراءة الكتاب كاملا اضغط على الزر "اشتر الآن"
From sketch-book and diary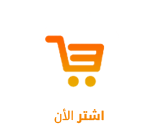 FROM   SKETCH-BOOK
AND   DIARY
BY

ELIZABETH BUTLER


WITH TWENTY-EIGHT ILLUSTRATIONS IN COLOUR
AND TWENTY-ONE SMALL SKETCHES IN THE TEXT
BY THE AUTHOR








LONDON
ADAM AND CHARLES BLACK, SOHO SQUARE, W.
BURNS AND OATES, 28 ORCHARD STREET, W.
1909
Dedication
TO MY SISTER, ALICE MEYNELL
I HAVE an idea of writing to you, most sympathetic Reader, of certain days and nights of my travels that have impressed themselves with peculiar force upon my memory, and that have mostly rolled by since you and I set out, at the Parting of the Ways, from the paternal roof-tree, within three months of each other.
First, I want to take you to the Wild West Land of Ireland, to a glen in Kerry, where, so far, the tourist does not come, and then on to remote Clew Bay, in the County Mayo.
After that, come with me up the Nile in the time that saw the close of the Gordon Relief Expedition, when the sailing "Dahabieh," most fascinating of house-boats, was still the vogue for those who were not in a hurry, and when again the tourist (of that particular year) was away seeking safer picnic grounds elsewhere.
Then to the Cape and the voyage thither, which may not sound alluring, but where you may find something to smile at.
I claim your indulgence, wherever I ask you to accompany me, for my painter's literary crudities; but nowhere do I need it more than in Italy, for you have trodden that field with me almost foot by foot. The veil to which I trust for softening those asperities elsewhere must fall asunder there.
I have made my Diary, and in the case of the Egyptian chapters, my letters to our mother, the mainsprings from which to draw these reminiscences.
BANSHA CASTLE, July 1909.
CONTENTS
Pages