قراءة كتاب The Drunkard
تنويه: تعرض هنا نبذة من اول ١٠ صفحات فقط من الكتاب الالكتروني، لقراءة الكتاب كاملا اضغط على الزر "اشتر الآن"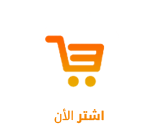 The Project Gutenberg eBook, The Drunkard, by Cyril Arthur Edward Ranger Gull
This eBook is for the use of anyone anywhere at no cost and with almost no restrictions whatsoever. You may copy it, give it away or re-use it under the terms of the Project Gutenberg License included with this eBook or online at www.gutenberg.org
Title: The Drunkard
Author: Cyril Arthur Edward Ranger Gull
Release Date: October 22, 2012 [eBook #41139]
Language: English
Character set encoding: UTF-8
***START OF THE PROJECT GUTENBERG EBOOK THE DRUNKARD***
---
THE DRUNKARD
BY
GUY THORNE
AUTHOR OF "WHEN IT WAS DARK," "FIRST IT WAS ORDAINED,"
"MADE IN HIS IMAGE," ETC., ETC.
New York
STURGIS & WALTON COMPANY
1912
Copyright, 1911
BY
STURGIS & WALTON COMPANY
Published January, 1912
---
DEDICATION
TO LOUIS TRACY, ESQUIRE
My Dear Louis:
It is more than a year ago now that I asked you to accept the dedication of this story. It was on an evening when I was staying with you at your Yorkshire house and we had just come in from shooting.
But I discussed the tale with you long before that. It was either—as well as I can remember—at my place in the Isle of Wight, or when we were all together in the Italian Alps. I like to think that it was at that time I first asked your opinion and advice about this book upon which I have laboured so long.
One night comes back to me very vividly—yes, that surely was the night. Dinner was over. We were sitting in front of the brilliantly lit hotel with coffee and cigarettes. You had met all my kind Italian friends. Our wives were sitting together at one little table with Signora Maerdi and Madame Riva Monico—to whom be greeting! My father was at ours, and happy as a boy for all his white beard and skull-cap of black velvet.
Your son, Dick, was dancing with the Italian girls in the bright salon behind us, and the piano music tinkled out into the hot night. The Alpine woods of ilex and pine rose up in the moonlight to where the snow-capped mountains of St. Gothard hung glistening silver-green.
I ask you to take this book as a memorial of a happy, uninterrupted and dignified friendship, not less valuable and gracious because your wife and mine are friends also.
Nil ego contulerim jucundo sanus amico!
Yours ever sincerely,
Guy Thorne.
---
FOREWORD
The sixth chapter in the third book of this story can hardly be called fiction. The notes upon which it is founded were placed in my possession by a brilliant man of letters some short time before he died. Serious students of the psychology of the Inebriate may use the document certain that it is genuine.
I have to acknowledge my indebtedness to the illuminating study in heredity of Dr. Archdall Reed, M.B., C.M., F.R.S.E. His book "Alcoholism" ought to be read by every temperance reformer in Europe and America.
"The Drink Problem," a book published by Messrs. Methuen and written in concert by the greatest experts on the subject of Inebriety, has been most helpful. I have not needed technical help to make my story, but I have found that it gives ample corroboration of protracted investigation and study.
My thanks are due to Mr. John Theodore Tussaud for assistance in the writing of chapter four, book three.
Lastly, I should be ungrateful indeed, if I did not put down my sincere thanks to my secretary Miss Ethel Paczensky for all she has done for me during the making of this tale. The mere careful typewriting, revision and arrangement of a long story which is to be published in America and Europe, requires considerable skill. The fact that the loyal help and sympathy of a young and acute mind have been so devotedly at my service, merits more thanks and acknowledgment than can be easily conveyed in a foreword.
G. T.
---
CONTENTS
PROLOGUE
PAGE

Part I

A Book of Poems Arrives for Dr. Morton Sims

3

Part II

The Murderer

14
BOOK ONE
LOTHIAN IN LONDON
CHAPTER
 
 
I

Under the Waggon-roof. A Dinner in Bryanstone Square

37
II

Gravely Unfortunate Occurrence in Mrs. Amberley's Drawing Room

58
III

Shame in "the Roaring Gallant Town"

76
IV

Lothian Goes to the Library of Pure Literature

103
V

"For the First Time, He was Going to Have a Girl Friend"

121
BOOK TWO
LOTHIAN IN NORFOLK
I

Vignette of Early Morning. "Gilbert is Coming Home!"

145
II

An
Pages