You are here
قراءة كتاب Venice and its Story
تنويه: تعرض هنا نبذة من اول ١٠ صفحات فقط من الكتاب الالكتروني، لقراءة الكتاب كاملا اضغط على الزر "اشتر الآن"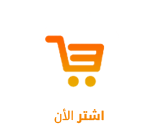 V E N I C E


AND   ITS   STORY
BY
T.   O K E Y







ILLUSTRATED   BY

NELLY ERICHSEN
W. K. HINCHLIFF &
O. F. M. WARD



1910
LONDON: J. M. DENT & SONS, LTD.
NEW YORK: E. P. DUTTON & CO.
"Italie is the face of Europe
Venice the eie of Italie."

PREFACE
THE History of Venice is the history of a State unparalleled in Europe for permanence and stability. For centuries Venice occupied that position of maritime supremacy now held by Great Britain, and time was when an English king was fain to crave the loan of a few warships to vindicate his rights in France. The autonomy of the Venetian Republic so imposed on men's minds that it was regarded as in the very nature of things, and even so acute an observer as Voltaire wrote in the Dictionnaire Philosophique, less than three decades before her fall: "Venice has preserved her independence during eleven centuries, and I flatter myself will preserve it for ever."
In the course of our story we have freely drawn from the old chronicles, while not neglecting modern historians, chiefest of whom is the Triestine Hebrew scholar, Samuele Romanin. Indeed, all that has been written on Venetian history during the past forty years does but increase our admiration for the imperturbable industry and sagacious judgment of the author of the Storia Documentata di Venezia, to whom our heaviest debt is due.
The history, criticism and appreciation of Venetian architecture and Venetian painting are indissolubly associated with the genius of Ruskin, and notwithstanding some waywardness of judgment and spoilt-child philosophy, his writings are, and ever will be, the classic works on the subject. Among more recent authorities we are indebted to the publications of Berenson, Bode, Burckhardt, Ludwig, Morelli, and Saccardo.
For purposes of description we have divided the city and outlying islands of the Venetian lagoon into twenty sections, arranged rather with regard to their relative historical and artistic importance than to strict topographical considerations, although these have not been lost sight of. In our quality of cicerone we have drawn from an acquaintance of the city at various times extending over a period of twenty years: more detailed and practical information may be sought in the admirable guide-books of Baedeker, Grant Allen, Gsellfels and Murray.
A pleasant duty is that of expressing our gratitude for personal help and counsel to, among others, Mr Horatio F. Brown, Signor Cantalamessa the courteous Director of the Accademia, Mr Bolton King, Signor Alfredo Melani, and Mr René Spiers.
In order not to burden our pages with many notes we have limited references to such passages as seemed specially to call for them, exigencies of space having straitened a wide subject within close bounds. If, however, the perusal of this slight and imperfect sketch may lead intending travellers to turn to richer springs—and in that hope we have appended a list of the main sources[1] from which we have drawn—our pleasant labours will be amply rewarded. It is with travel as with other modes of observation. The eye will see what the mind takes with it, for as the Spanish proverb quoted by Dr Johnson runs: "He who would bring home the wealth of the Indies must carry the wealth of the Indies with him."
CONTENTS
PART I.—THE STORY
CHAPTER I
PAGE

The Foundation at Rialto

1
CHAPTER II

St Mark the Patron of Venice—The Brides of St Mark—Conquest of Dalmatia—Limitation of the Doge's Power

17
CHAPTER III

Expansion in the East—Reconciliation of Pope Alexander III. and the Emperor Barbarossa—The Wedding of the Adriatic

35
CHAPTER IV

Enrico Dandolo and the Capture of Constantinople

56
CHAPTER V

The Aristocracy—War with the Genoese—Loss of Constantinople

72
CHAPTER VI

The Duel with Genoa—The Closing of the Great Council

85
CHAPTER VII

The Oligarchy—Commercial Supremacy—The Bajamonte Conspiracy—The
Pages