You are here
قراءة كتاب Mrs. Dorriman, Volume 1 of 3 A Novel
تنويه: تعرض هنا نبذة من اول ١٠ صفحات فقط من الكتاب الالكتروني، لقراءة الكتاب كاملا اضغط على الزر "اشتر الآن"
Mrs. Dorriman, Volume 1 of 3 A Novel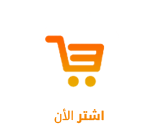 MRS. DORRIMAN.
A Novel.
BY THE HON. MRS. HENRY W. CHETWYND,
AUTHOR OF "LIFE IN A GERMAN VILLAGE," "THE DUTCH COUSIN," "A MARCH VIOLET," "BEES AND BUTTERFLIES," ETC., ETC.
IN THREE VOLUMES.
VOL. I.
LONDON: CHAPMAN and HALL
Limited 1886
WESTMINSTER:
PRINTED BY NICHOLS AND SONS,
25, PARLIAMENT STREET.
---
MRS. DORRIMAN.
---
CHAPTER I.
There perhaps never was a more bewildered woman than Mrs. Dorriman, a lady whose mind was apt to be in an attitude of bewilderment about most things in this complex world. The problems of life weighed very heavily upon her (not only those deeper questions perplexing to scientific minds, and ranging from the consumption of gas, and its unexpected proportions in domestic economy, to the vexed question of shooting-stars and the influences of natural forces), but she was in a measure content to remain unenlightened, recognising, with some wisdom, that there was so very much she could not understand; it was quite hopeless to make an effort in any direction.
The immediate cause of her present bewilderment was a letter from her brother. This letter, lying upon her lap, had been read several times, and she held it by one corner daintily, and ruffled her brow as she looked at it—much as one might face the differential calculus while as yet the previous paths of mathematical intricacy had not been trod. It was on the west coast of Scotland, and on a certain day in September, that Mrs. Dorriman was sitting under a large rowan tree—whose scarlet berries were beginning to blaze forth in autumnal beauty; from where she sat the sea far away below her was distinctly heard in its incessant and musical monotony.
Upon one side the fair hills of Skye took every changing hue under the influence of sunshine and storm. Every hollow marked at one time by the vivid sunlight, which cast such clear sharp and lovely blue shadows, and again retiring behind a veil of mists; looking so near and so exquisitely coloured before rain, and half concealed by threatening clouds before the bursting of a storm.
Behind Mrs. Dorriman the ground sloped upwards and was well wooded; a burn came rushing and fell down the hill-side in the shape of a waterfall over the cliff; her own house was small, but well-planned, and was so sheltered that the flowers of spring, always so welcome to any one with even a faint sense of natural beauty, flourished here to perfection. By the burn-side a walk wound its way, having been cut out of the rock, and it went down to the sea-shore and skirted the cliff till it ended in a patch of grass, where three stones made a secure and comfortable seat.
Mrs. Dorriman was one of the women whose lives have been pursued by perpetual failure. Her childhood had been a neglected one, her youth had been the same; she was hurried into a marriage with a man much older than herself, whom, if she did not dislike, she had no real love for, and towards whom, when adversity came, she had nothing to draw her, for adversity is the highest test of love, and if there is no deep affection the breath of non-success kills it at once.
She was sorry when he died; but she had a deep-seated feeling that in some way every thing was his own fault—and she blamed him so much, and was so sorry for herself, that she had no room for pity. Only when he died and had given one half reproachful, half imploring look, a dim sense of some want in herself and of her injustice came to her, and she had suddenly bent down and kissed him, and she was always glad of this; she had forgiven him at the last, and had let him know it.
For some years now she had lived at Inchbrae, understanding vaguely how she came to live there, and how her income arrived. Everything was confusion to her on this subject. She never knew how it was that all she had came from her brother. Her husband had been a wealthy man when she had married him; and though they had moved from one place to another, and always seemed to be going back, instead of going forward, still it seemed strange to her that she was dependent and not independent.
The remembrance of those early days had taught her in some measure to comprehend her brother's character, her brother who was her half-brother, a tie which can be made so close, or so far apart!
This remembrance gave her a conviction lying well hid up in her secret heart, that but for some great reason the ostensible kindness would not be there; and half-frightened, indeed more than half-frightened, at the temerity of her thoughts she rose suddenly from her seat, and was recalled to her present position by the letter which fluttered to the ground.
This letter requested her in terms, which amounted to a command, to give up her house and come and live with him—not to let the house, but to sell it; indeed, he informed her that, having no doubt as to her being glad to do as he wished, he had already taken steps to effect this.
Poor Mrs. Dorriman! She was so little certain of being happy under her brother's roof, that it was very terrible to her to put herself in a position from which she could not retreat at will. She was a woman who had never in all her life had a confidante or a friend from whom she could take counsel, being one of those rare characters who literally cannot speak to any one of the things nearest her. In her childhood and her youth she had been isolated and had had no companions, and between her and her husband there had never been full confidence; thoughts so entirely kept to oneself are apt to become bitter and one-sided; nothing is perhaps more unwholesome than allowing no light from the outside world to brighten those darker thoughts which come at times to every one, and which a frank and open discussion with a friend will often chase away; but if this is perilous in ordinary cases it is far worse when a thought lies in the heart with so terrible a portent that it acts as a drop of deadly poison, and that only the knowledge of its power keeps it from being brought out and looked at in all its bearings.
The sea-breeze ruffled Mrs. Dorriman's hair. She was not much over thirty, and after her mourning was over, had worn no cap. She had much that was comely in her countenance and person, but her large and rather light grey eyes had a habit of looking down as though something might be read in them she wished to conceal, and her face had lost its bloom. She moved well, but with the slow step of one who has never known robust health, and to whom repose is more acceptable than activity.
Long she sat there thinking, one idea running through all her thoughts—What was the use of any reflection? Her brother, Mr. Sandford, twenty years her senior, had always been the master of her fate, and always would be. She was to all intents and purposes powerless, unless.... She clasped her hands together, and the colour rose for a moment in her pale cheeks. Slowly a resolution formed itself in her mind. With a step in which no hurry appeared, but with her mind strung up, she went up the path to her house. It seemed very fair to her now she was to leave it—as things become more desirable to us all as they recede from our grasp—and she stopped for a moment to look at it. The grey roughhewn stones were partly concealed by various creepers; roses and honeysuckle overhung the porch, and the garden with its well-kept lawn still showed a perfect feast of colour to the eye. Mrs. Dorriman sighed, and, going into the house, she wrote a note, and rang for her servant. She was still a little flushed, but she sent her note, and taking up her work she sat down and went on with it mechanically. No one seeing her could have imagined that she had for the first time in all her life begun to set in motion an act of rebellion.
She kept looking along the road which showed itself between the self-sown
Pages