You are here
قراءة كتاب Mrs. Dorriman, Volume 3 of 3 A Novel
تنويه: تعرض هنا نبذة من اول ١٠ صفحات فقط من الكتاب الالكتروني، لقراءة الكتاب كاملا اضغط على الزر "اشتر الآن"
Mrs. Dorriman, Volume 3 of 3 A Novel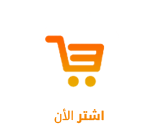 MRS. DORRIMAN.
A Novel.
BY THE HON. MRS. HENRY W. CHETWYND,
AUTHOR OF "LIFE IN A GERMAN VILLAGE," "THE DUTCH COUSIN," "A MARCH VIOLET," "BEES AND BUTTERFLIES," ETC., ETC.
IN THREE VOLUMES.
VOL. III.
LONDON: CHAPMAN and HALL
Limited 1886
WESTMINSTER:
PRINTED BY NICHOLS AND SONS,
25, PARLIAMENT STREET.
---
MRS. DORRIMAN.
---
CHAPTER I.
Spring struggling through smoke and fog, dingy sparrows playing on the grass, and a careworn face looking upon it all.
The lines left by youth deepen and become more conspicuous in age, and one can generally read the story of the three first decades in the faces of older people. Mrs. Dorriman, suffering in her youth from injustice and a want of affection, bore the marks of both; nothing but her real sweetness of temper had saved her from peevishness, for fretfulness is as much the result of perpetual repression in one feeble by nature, as violence and anger is the outcome of an unchecked temper in youth.
But, as Mrs. Dorriman looked upon the smoky sparrows and the grass showing green under difficulties, she noticed that the birds were contending and not playing, they each wanted a long straw, envied it. Alone they could not lift it, and yet they would not combine their efforts, and after all it had to be left there to the mercy of the wind. Their ineffectual single efforts in so hopeless a cause seemed to the poor little lady typical of humanity, wasting their time struggling for the unattainable, and never seeing how perfectly fruitless are their efforts.
She was roused from this common-place reflection by the entrance of the servant.
Mr. Sandford, better, and busy at his writing-table, had much changed since his last attack. He was rough in manner still, and his speech was imperious because the habit of a lifetime is not easily broken, but in various ways he showed his sister how much he had learned to value her. His own consciousness of not being quite the same—which however he never alluded to openly—the various disappointments he met with in business, the failure of some of his most cherished plans—everything combined to make him cling to his sister as the one object in his life who was always the same, and who never disappointed him.
Though between them lay a secret so important to him, that he perpetually strove to forget it, yet seeing her there by him made him often momentarily forget that anything uncomfortable lay between them.
On her side, his harshness in old days, and the various events of her life in which he had played a part, had been first resolutely pushed away from her and latterly forgotten. Indeed the only feeling she had now was in connection with her husband and that perpetual bewilderment as to its being Christian or right to shrink back from the everlasting companionship which every book she read dwelt upon as offering her the deepest consolation. She had grown fond of her brother, he appreciated her household virtues, and a woman forgives much when she meets with appreciation in what she takes pride in. She had watched the sparrows, and with a quick self-reproach at her own idleness she turned to the door and saw that a telegram was in the servant's hand. One telegram! There were two!
Anxious not to excite Mr. Sandford, she tore one open. It was from Mr. Macfarlane.
"Disastrous fire here and great loss—your papers all safe."
The poor little woman, so suddenly reminded of what she had almost forgotten, felt as though some explosive substance had been thrown at her. In her bewilderment she stretched out the telegram to her brother, forgetting, at the moment, everything except the impulse of having his sympathy, then with a quick flash of remembrance she said, "I did not mean to show it," and held out her hand for it.
Too late! Mr. Sandford had read it, and now with angry and indignant eyes was watching her face.
"What papers are those referred to?" he asked in a harsh voice.
"Papers belonging to my husband—to me. I had forgotten them."
"What are they about?" His voice was harsh and reminded her painfully of old days; something, too, of the fear that held her in such a grasp then came to her now.
"I have not read them."
His brow cleared a little, but he was amazed to find that after all she had not forgotten. They had been so much more to each other lately, so he had thought, and all the time she had held this weapon in reserve to strike him with.
There was so much treachery in this that he was thunderstruck. How little he had sounded the depths of her character, if she was capable of this.
"Brother," she said, "you can tell me what I have never had the courage to find out for myself. Will anything in those papers raise my husband in my estimation, or will they lower him in my eyes?"
"How can I tell what your estimation of your husband is?" he asked, roughly; "he was a kind good-hearted fellow, not a man of business, but thoughtful and good about you. You have nothing to complain of."
Nothing to complain of! thoughtful about her! Poor Mrs. Dorriman thought she could not have heard aright. "He left me dependent," she said, with a sob in her voice.
Mr. Sandford shrank, then he said, quickly,
"What have you wanted that you have not had from me?"
"Ah, brother! it is not the same; you do not know how bitter it is to owe everything, to be under an obligation, when it ought not to have been necessary. I should have had my own."
This cry, the outcome of months, and even years, of a perpetual grief to Mrs. Dorriman, was an entirely new light to her brother, whose coarser view of life was that so long as money, food, and clothes were forthcoming it did not matter from whom they came. He was also one of the men who imagine that a woman has no business with money; who conceive that they are not fitted by nature for disposing of any investment or even controlling their income beyond that portion of it allotted to them for the payment of a butcher's bill, or the purchase of some more or less frivolous article of wearing apparel.
He stared at her in silence, conscious that this new phase of her character must be thought over when she was not there. Then he said:
"Write for those papers; there is nothing in them to injure your husband in your eyes. He did think about you."
"Then why did Inchbrae not belong to me? When he told me—at least I think he told me—it was mine, and you sold it, how could he think of me and not leave me independent? If Inchbrae was mine how could you sell it and me never consenting?"
"Anne," said Mr. Sandford, "till the papers come we will drop the subject—when they come you will understand. Read the other telegram." He spoke with difficulty, and Mrs. Dorriman in haste opened the yellow missive on her lap, conscious of neglect in another direction. It was from Grace.
"All sorts of complications here—can you not come or send some one who can help Margaret? Her husband ill."
Then all was forgotten but this new anxiety. Mrs. Dorriman felt as though life just now was a great deal too much for her. Her own affairs were of great interest to her—then the papers, her brother, and now Margaret.
"She does not say what sort of help is wanted, and why did Margaret not telegraph herself?"
This was Mr. Sandford; his sister sat thinking and thinking, not coming any nearer a solution, looking helplessly straight before her.
"She has Jean," she said at length.
Mr. Sandford made no answer. He leaned back in his chair thinking, and it was evident from the expression of his face that his thoughts were very painful to him; then he said, slowly:
"There is a man I dislike, and, for the matter of that, he dislikes me, but he is the only person I
Pages