You are here
قراءة كتاب Harper's New Monthly Magazine, Vol. III, No. XVII, October 1851
تنويه: تعرض هنا نبذة من اول ١٠ صفحات فقط من الكتاب الالكتروني، لقراءة الكتاب كاملا اضغط على الزر "اشتر الآن"
Harper's New Monthly Magazine, Vol. III, No. XVII, October 1851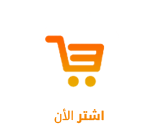 HARPER'S
NEW MONTHLY MAGAZINE.

No. XVII.—OCTOBER, 1851.—
Vol. III.
---
TABLE OF CONTENTS
Napoleon Bonaparte.
Lima and the Limanians.
Ally Somers.—A Tale of the Coast-Guard.
Misers.
The Cricket.
The Right One.—A Lesson for Lovers.
Lord Brougham as a Judge.
The Household of Sir Thos. More.
Bookworms.
Incidents of Dueling.
Maurice Tiernay, The Soldier of Fortune.
Recollections of Colton, The Author of "Lacon."
Never Despair.
Incident During the Mutiny of 1797.
Woman's Offices and Influence.
The Town-Ho's Story.
My Novel, Or, Varieties in English Life.
The Fortunes of the Reverend Caleb Ellison.
Lamartine on The Restoration.
The Captain's Self-Devotion.
The Eagle and the Swan.
Monthly Record of Current Events.
Editor's Table.
Editor's Drawer.
Editor's Easy Chair.
Literary Notices.
A Leaf from Punch.
Fashions for October.
---
BY JOHN S. C. ABBOTT.
III. FIRST CAMPAIGN IN ITALY.
The discomfiture of the insurgent sections at Paris, and the energy, tact, and humanity which Napoleon displayed in the subsequent government of the tumultuous city, caused his name to be as familiar as a household word in all parts of the metropolis. His slight and slender figure, so feminine and graceful in its proportions; his hand, so small and white and soft that any lady might covet it; his features, so mild and youthful in their expression, and all these combined in strange alliance with energies as indomitable, and a will as imperious as were ever enshrined in mortal form, invested the young general with a mysterious and almost supernatural fascination.
Famine was rioting in the streets of Paris. All industry was at an end. The poor, unemployed, were perishing. The rich were gathering the wrecks of their estates, and flying from France. There was no law but such as was proclaimed by the thunders of Napoleon's batteries. The National Guard he immediately reorganized, and soon efficient order was established. Napoleon was incessantly occupied in visiting all parts of the city, and words of kindness and sympathy with suffering he combined with the strong and inexorable arm of military rule. More than a hundred families, says the Duchess of Abrantes, were saved from perishing by his personal exertions. He himself climbed to the garrets of penury, and penetrated the cellars of want and woe, and, with a moistened eye, gazed upon the scenes of fearful wretchedness with which Paris was filled. He caused wood and bread to be distributed to the poor, and totally regardless of ease or self-indulgence, did every thing in his power to alleviate suffering.
One day when alighting from his carriage to dine at Madame Permon's, he was addressed by a woman who held a dead infant in her arms. Grief and hunger had dried up the fountain of life in her bosom, and her unweaned child had perished of starvation. Her husband was dead, and five children were mourning for food at home. "If I can not obtain relief," said the famished mother, "I must take my remaining five children and drown myself with them." Napoleon questioned her very
Pages