You are here
قراءة كتاب The Strand Magazine, Volume I, January to June 1891 An Illustrated Monthly
تنويه: تعرض هنا نبذة من اول ١٠ صفحات فقط من الكتاب الالكتروني، لقراءة الكتاب كاملا اضغط على الزر "اشتر الآن"
The Strand Magazine, Volume I, January to June 1891 An Illustrated Monthly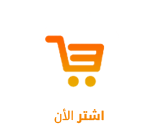 THE
STRAND MAGAZINE
An Illustrated Monthly
EDITED BY
GEO. NEWNES
Vol. I.
JANUARY TO JUNE
London:
BURLEIGH STREET, STRAND
1891
---
THE


STRAND MAGAZINE.



JANUARY, 1891.
---
Introduction
The Story of the Strand
A Deadly Dilemma
The Metropolitan Fire Brigade
Scenes of the Siege of Paris
Portraits of Celebrities at different times of their Lives.
A Fair Smuggler
The Maid of Treppi
At the Animals' Hospital
The Mirror
Fac-simile of the Notes of a Sermon by Cardinal Manning
The Queen of Spades
The Two Genies
Transcriber's Notes

he Editor of The Strand Magazine respectfully places his first number in the hands of the public.
The Strand Magazine will be issued regularly in the early part of each month.
It will contain stories and articles by the best British writers, and special translations from the first foreign authors. These will be illustrated by eminent artists.
Special new features which have not hitherto found place in Magazine Literature will be introduced from time to time.
It may be said that with the immense number of existing Monthlies there is no necessity for another. It is believed, however, that The Strand Magazine will soon occupy a position which will justify its existence.
The past efforts of the Editor in supplying cheap, healthful literature have met with such generous favour from the public, that he ventures to hope that this new enterprise will prove a popular one. He is conscious of many defects in the first issue, but will strive after improvement in the future.
Will those who like this number be so good as to assist, by making its merits, if they are kind enough to think that it has any, known to their friends.
---
The Story of the Strand.
Strand is a great deal more than London's most ancient and historic street: it is in many regards the most interesting street in the world. It has not, like Whitehall or the Place de la Concorde, seen the execution of a king; it has never, like the Rue de Rivoli, been swept by grape-shot; nor has it, like the Antwerp Place de Meir, run red with massacre. Of violent incident it has seen but little; its interest is the interest of association and development. Thus it has been from early Plantagenet days, ever changing its aspect, growing from a riverside bridle-path to a street of palaces, and from the abiding-place of the great nobles, by whose grace the king wore his crown, to a row of shops about which there is nothing that is splendid and little that is remarkable. It is not a fine street, and only here and there is it at all striking or picturesque. But now, as of yore, it is the high road between the two cities—puissant London and imperial Westminster. From the days of the Edwards to this latest moment it has been the artery through which the tide of Empire has flowed. Whenever England has been victorious or has rejoiced, whenever she has been in sadness or tribulation, the Strand has witnessed it all. It has been filled with the gladness of triumph, the brilliant mailed cavalcades that knew so well how to ride down Europe; filled, too, with that historic procession which remains the high water-mark of British pageantry, in the midst of which the king came to his own again. The tide of Empire has flowed westward along the Strand for generations which we may number but not realise, and it remains to-day the most important, as it was once the sole, highway
Pages