You are here
قراءة كتاب Harper's New Monthly Magazine, No. XXIII.—April, 1852.—Vol. IV. None
تنويه: تعرض هنا نبذة من اول ١٠ صفحات فقط من الكتاب الالكتروني، لقراءة الكتاب كاملا اضغط على الزر "اشتر الآن"
Harper's New Monthly Magazine, No. XXIII.—April, 1852.—Vol. IV. None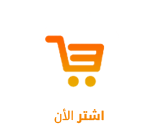 HARPER'S

NEW MONTHLY MAGAZINE.
---
NO. XXIII.—APRIL, 1852.—VOL. IV.
---
TABLE OF CONTENTS.
RODOLPHUS.—A FRANCONIA STORY.
BY JACOB ABBOTT.
CHAPTER II.
I. THE SNOW-SHOES.
As soon as Martha had gone, Ellen began to make such preparations as she thought necessary for the night. She placed the furniture of the room in order. She brought in some wood from the back room and laid it down very gently by the side of the fire, so as to have a sufficient supply of fuel at hand. She also brought the water pail and put it under the seat of the settle, in order that the water might not freeze, and by means of a long-handled tin dipper she filled the tea kettle full, in order that there might be an ample supply of hot water, should any occasion occur requiring any. She then brought a small blanket and held it to the fire, and when it was very thoroughly warm, she put it very gently under the counterpane, around her aunt's feet, fearing that her feet might be cold. In fact they were very cold. Ellen extinguished the lamp, too, and put it away upon her table near the window, lest the light of it should shine upon her aunt's eyes and disturb her sleep. The light of the fire was sufficient to illuminate the room. The light of the fire, too, seemed more cheerful to Ellen than that of the lamp. It flashed brightly upon the walls and ceiling, and diffused a broad and genial glow all over the floor.
Ellen made all these arrangements in the most quiet and noiseless manner possible. During all the time her aunt lay silent and motionless, as if in a profound slumber.
After Ellen had extinguished the lamp, she paused a moment, looking around the room to see if there was any thing which she had forgotten. She could not think of any thing else to do, and so she concluded to sit down and watch by her aunt until Martha should return.
She took a cushion from a great rocking chair which stood in a corner of the room,
Pages